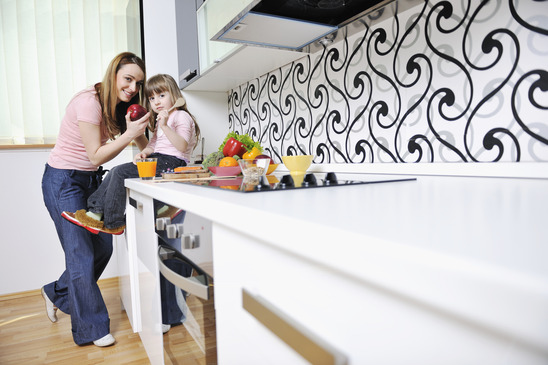 If you are one the edge of burnout, it's time for a nanny!  Here are some things to consider.  Your emotions matter.  It is very important to become comfortable with all your emotions so you can react in constructive ways.  Oftentimes having a nanny can help settle you down.  Pursuing intelligent, thoughtful strategies for stress relief can not only improve the quality of your life, but actually extend it.  Additionally, your husband will be MUCH happier to see you more at peace and unruffled.    A nanny can help bring your life into balance.
It is improperly supposed that emotions compromise the ability to think clearly.  This is not only unfair, but at times entirely untrue.  As long as you set aside distracting thoughts and behaviors you will find that it is easy to make decisions when you know what your values are.  When you're feeling stressed to the point of burnout, tell yourself this:  I am strong because I have been weak.  I am fearless because I have been afraid.  I am wise because I have been foolish.  You CAN pull through.  Yes you CAN.
You may ask, what does this have to do with using Georgia's Dream Nannies, Inc. to find a nanny?  The answer… everything.  We are a value driven company with a longstanding industry reputation for high quality placements in the household staffing industry.  We know exactly how to handle what you're going through.  We've seen it all.  We bring years of wisdom to the table and present you with only the best.  Why?  Because YOU ARE WORTH IT.  So let's talk.  It's so easy to get started, just click here
We can provide your family with a Nanny, Governess or Nanny Manager with special needs experience. Click here to learn about their duties.
As featured by… | Atlanta Journal Constitution |Best Atlanta Childcare KUDZU 2013 \  CWK Television Network  | Points North Magazine |  Towne Laker Magazine  | Gwinnett Business Journal Newspaper | Cherokee Ledger-News |  Cherokee Tribune |  
Georgia's Dream Nannies, Inc. was named a Best of 2013 & 2014 winner for Atlanta Child Care
 on Kudzu.com a leading source for local business information and consumer reviews.  Over 5 million local businesses competed across a wide range of categories including home, auto, health and professional services. Winners were determined based on thousands of votes from consumers in the Atlanta Kudzu community.
 Georgia's Dream Nannies, Inc. received the top honor!
COPYRIGHT 2015