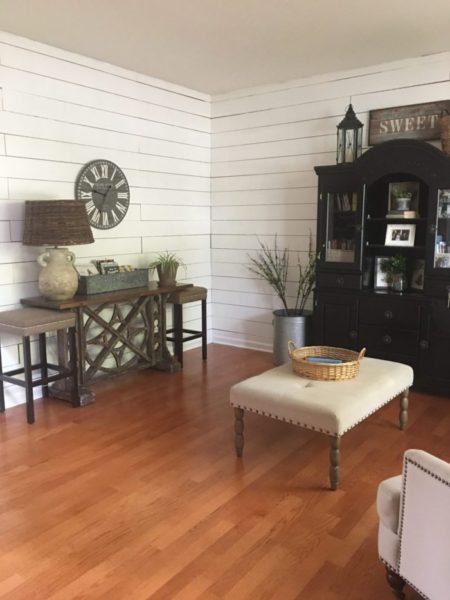 Experience owning and running an Eco-Friendly Cleaning Service
I'm not sure if you knew this or not about Don and Serra (Owners of Georgia's Dream Nannies), but they have experience in the cleaning business. They created an award-winning Eco-friendly cleaning service for families in 2016 and won the "Best Of" cleaning services within the first year of business. Please take a minute and learn more about their passions for providing the best services to clients below.
FYI: We learned A LOT of what it takes when making your own organic cleaning products, cleaning homes properly and how to hire the best cleaners. We've taken all of experiences and cleaning service knowledge and poured it back into Georgia's Dream Nannies. "It's truly given us a leverage above ALL of our competition because we've actually run a house cleaning company, so we know EXACTLY what it will take when a client calls us and wants to hire a housekeeper. We know exactly what to ask when interviewing housekeepers for clients., how to hire and retain the best cleaners and we are eager to share our expertise and help our clients looking to hire a part-time or full-time housekeeper for their vacation or permanent homes in South Carolina and Georgia."
Take a look at an article that was written about Don below.
Today we'd like to introduce you to Don Deville.
The concept of our cleaning company came about in the Fall of 2016 after several weeks of brainstorming ideas. Don is naturally a giving person and enjoys serving others, so he wanted to make sure that whatever type of new business adventure that he would pour is heart and soul into on a daily basis would be one that would shine in the areas of serving and leading others while placing a high emphasis on family culture.
Don spent many days throwing out ideas to his wife of what a second business might look like that would gel with the current company he runs with his wife, but nothing seemed to fit until one day an idea seemed perfect. At first, Don was not on board with his wife's novel idea, but after a lot of research and late night Chick-Filet planning dates they sprung into action and worked together to come up with a plan to start the Eco-friendly cleaning company
Don and Serra launched the Eco-friendly cleaning company to offer residential and commercial Eco-friendly cleaning services for busy families, professionals and businesses. You see, Don knew that he wanted to empower people to take charge of the health of their homes. In fact, Pro Maid Squad's main cleaning product is unscented and natural. Many products on the market claim to be natural, yet still have poison control information on their labels.
We created the industry-leading the Eco-friendly cleaning company Professional Cleaning Method, which uses the best non-toxic (Eco-friendly) products and supplies on the market, plus proven cleaning techniques. We also have a meticulous quality assurance protocol that ensures the best house cleaning service experience. In other words, we deliver!
Our skilled Maids go above and beyond on every job. We are an AWARD-WINNING company! We've won the "Best of Atlanta 2016" Home Cleaning Service.