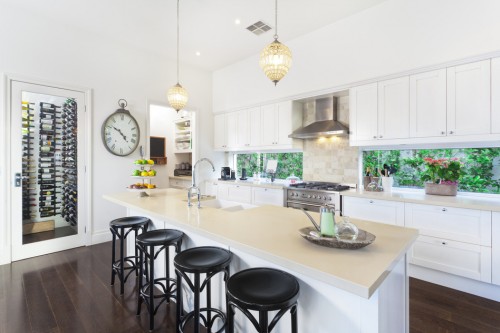 How many housekeepers do you need to clean your home?
You've made the right choice to learn more about our AWARD winning services. We have a proven track-record of happy job seekers for over a DECADE. We can help you find a housekeeper to work 12 – 50+ hours per week depending on the size of the home.
How many housekeepers will I need to clean my home if it's around 10,000 square feet?  You will need 1 Housekeeper for every 10,000 square feet of home.
How many hours will it take my housekeeper to clean my home if it's around 2,500 square feet?  It typically takes four hours to clean a home that is 2500 square feet if performed weekly.
I have pretty high standards for my estate, so how many hours should I plan for my housekeeper to clean my home? If you require higher standards of cleaning, have children living in the home, own special antiques and rugs, chandeliers or entertain frequently, then plan on the housekeeper needing more than 4 hours for cleaning in any given day.

How many hours will it take my housekeeper to clean my home?  If your home is 5000 square feet, then it will take one housekeeper over 10 hours to clean the home from top to bottom (not including deep cleaning, laundry, cooking, buying cleaning supplies, etc.).
© All information on this website is Copyrighted 2015 by Georgia's Dream Nannies, Inc. 
Make sure that you follow along with Georgia's Dream Nannies on Facebook, Twitter and Pinterest to get more GREAT ideas from us! 
As featured by… | Atlanta Journal Constitution |Best Atlanta ChildcareKUDZU 2013 & 2014 \  CWK Television Network  | Points North Magazine |  Towne Laker Magazine  | Gwinnett Business Journal Newspaper | Cherokee Ledger-News |  Cherokee Tribune | Atlanta – December 12, 2013 – Georgia's Dream Nannies, Inc. was named a Best of 2013 winner for Atlanta Child Care on Kudzu.com a leading source for local business information and consumer reviews.  Over 5 million local businesses competed across a wide range of categories including home, auto, health and professional services. Winners were determined based on thousands of votes from consumers in the Atlanta Kudzu community. Georgia's Dream Nannies, Inc. received the top honor!