Does hiring domestic employees ensure domestic bliss?
Well the answer is – yes it can. If you go about it the right way. I remember with fondness those days when I employed a housekeeper. But wait, why did I let her go? Why am I scrubbing my own floors and toilets? Oh yes, I remember! Every few months I would have to meet with her and sit down and talk about how she was no longer vacuuming under the dining room table or under the sofas or scrubbing behind the toilets- need I go on? Everything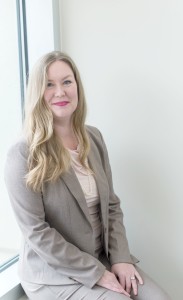 would be great for a while and then she would start slacking off again. It was sooo frustrating! I began to dread having to speak with her.
I finally decided to just let her go. I could clean my own home and not have to deal with her. Can any of you relate? We all want to have a wonderful relationship with our household staff. A hub of mutual understanding, trust and respect. We would like to come home to a clean home, happy children and perhaps dinner prepared. Sounds like heaven! But how do you achieve this paradise?

Georgia's Dream Nannies can help you find this rare gem – a professional, experienced, reliable, and trustworthy household employee. The candidates we send out to you will be vetted, screened, and put through an intense face to face interview before you ever see their faces. We will help guide you on preparing a thoroughly thought out, in-depth contract clearly spelling out your expectations. You will be ready to hold regular reviews. The first review should be held after two weeks to let her know how much you are enjoying having her in your lives and to gently guide her toward improving in any areas she might need correction.
We will even share with you the three secrets to being a great boss!
•      Communication
The first secret to being a great boss is to have regularly scheduled open communication between you and your employee. (don't wait three months when you are upset!) You also need to make sure your household employee knows who is her boss. Is it you or is it your spouse. You need a clear chain of command!
•      Positive Reinforcement
The second secret to being a great boss is that an employee needs to feel valued. Let them know they are doing a great job and that you appreciate having them in your home.  This will help stop little seeds of resentment from flowering. When you are conducting a review always start off with the positive before you point out areas she needs to improve upon. Be kind and respectful. Treat them as you would like to be treated by your boss. The golden rule is golden for a reason!
•      Financial Rewards
The third secret to being a great boss is that when you find someone who does a great job – who you would like to keep with you for years to come – Pay her well! She is worth her weight in gold. The last thing you want is for her to find a better paying job with some other lucky family.
Follow these three tips and with your Georgia's Dream Nannies household employee to ensure true domestic bliss!
Copyright 2016