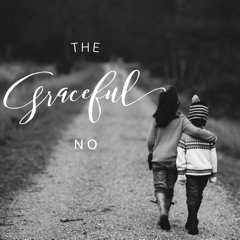 The Graceful No when interviewing for a nanny job
There comes a time when each of us must say no to someone else. It is sometimes easy, sometimes not so much. So how can we refuse someone graciously? As a nanny, there will be families that you will refuse. You might choose to decline a second interview, a job offer, or you might find you need to resign from a position with a family and vice versa for the family. Did you know there is an art to a good refusal? It is possible to gracefully refuse to pursue a working relationship AND set the other person up for success. I have listened to both nannies and families share their stories of refusal. Some were not great, others were terrific and both parties walked away feeling empowered and comfortable. Using an agency like Georgia's Dream Nannies certainly allows for a bit of buffer for both the nanny and the family, but when the conversation must be had, then these tips will help in the art of the graceful refusal.
Be gracious when interviewing for a nanny job – The other day I caught myself reminding my daughter to be gracious, no matter how the other person responds. The definition of gracious is "courteous, kind and pleasant." (Dictionary.com) and from Merriam-Webster it is "graceful, marked by tact and delicacy". If you are a nanny you can say "thank you for the opportunity, at this time I am going to decline." As a family you can say "thank you for interviewing with us, we will continue to interview other candidates."
Be straightforward and truthful when interviewing for a nanny job – Once in a while, after you have gracefully communicated that you will not pursue the opportunity, questions may still arise. This is the tricky but important part of the graceful refusal. It is very important to be kind but straightforward about your choice. If as a nanny you are not going to accept an offer because you feel the children are badly behaved, then be straightforward. If the family pushes for more information you can simply state that you fell your discipline style varies a little.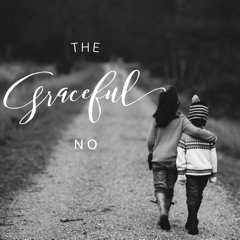 If you have already entered into a working relationship and you realize that you are going to have to make a change, it is very helpful to be honest. Do not use an excuse that does not accurately reflect the real reason you are leaving the position or releasing your employee. It sets the family up for failure as they search for a new nanny if they think they need to find a nanny closer to home because you listed a long drive as your reason, but truthfully, they need to find a nanny that has a firmer hand. For a family, it sets a nanny up for success if you let her know that time management, or lack of dependability is the issue versus you are putting your children into daycare. Don't mention a second interview if you have no intention of working with the nanny or the family. Just pleasantly let the other party know that you will make a decision and have the agency get in touch with her.
Finding the right household staff member, or the right household to become a part of can be a challenge. If you are enjoying that perfect storm of awesome, then be sure to appreciate and celebrate each other. If you are still searching, don't lose heart. Just remember that honesty and kindness will always hold you steady.
NEED A PRETTY TEMPLATE?
Are you looking for a strikingly beautiful and visually appealing resume that will get you noticed and set you apart from the competitive pool of job applicants? Set yourself apart from the other job applicants with a modern portfolio package from us. We are offering a wide selection of creative resume template packages that are modern, clean, and professional for you to instantly download right from your computer. For a total investment of $8.99 or $14.99 you will be able to choose an outstanding (Microsoft Word) resume, cover letter and reference template that sets you apart and fits nicely within your budget.  Visit our SHOP here
Find one that fits your personality and style. Our beautiful templates are perfect for individuals seeking a job working in the domestic staffing field (nannies, housekeepers, personal assistants, household managers, childcare workers and other staff).
CLICK ON ANY OF THE LINKS BELOW FOR MORE TIPS!