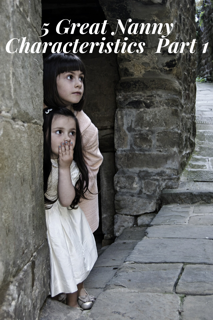 Top 5 Characteristics to Look for in a Nanny: PART 1
Finding a great nanny is every parent's dream. We all want the nanny that loves our kids, runs our house, schedules and lives smoothly and generally makes life better. It can seem like a daunting challenge to find that person that fits our family. There are some factors that can help you identify a great nanny.
First and foremost, a high degree of PROFESSIONALISM is important. This can include everything from appropriate interview attire to ability to articulate thoughts and ideas. Is the nanny able to articulate her thoughts and answer your questions in an articulate and thoughtful manner? Is she dressed appropriately? Does she answer the questions you are asking in a way that makes you feel confident?
What is the nanny's ENERGY level? This is the subjective part that will be specific to your family. Some families are looking for someone that is high energy, bubbly and outgoing. Other families are looking for a nanny that is calm, easygoing and more low key. What is important is to find the nanny that fits with your family. If you and your children respond to quieter, more easygoing or calmer personalities then look for the nanny that matches your family dynamic. If you know that your kids will need a firmer hand or someone that is very energetic and bubbly and talkative then look for those personalities in the interview process. Is the nanny genuinely interesting? Do you just enjoy talking to them during the interview process? If so, that is definitely someone to consider paying special attention to.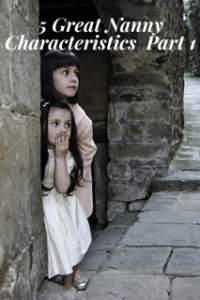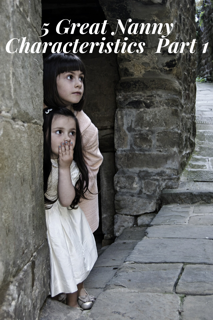 Is the nanny ON TIME, ORGANIZED and PREPARED? Is she early or on time to the interview? Does she have her resume and cover letter with her? Does she have a portfolio showcasing her work with previous families? A great question to ask yourself while you are interviewing each candidate is "does this candidate inspire confidence in me?" Do you feel comfortable and confident that your children will be in capable hands with this candidate?
How important is COMMUNICATION to the nanny? In the interview process does she communicate well with you? When you ask her questions about her communication style with previous families do you like her response? Does she ask good questions? Does she answer your questions fully or is she vague? Does she listen to the questions you are asking and answer them appropriately? Do you feel like the nanny is truly listening to you and will be easy for you to communicate with on a daily basis?
A final characteristic to look for is SOCIAL AWARENESS. During your interview, is the nanny aware of what is going on around her? Does she pick up on social cues? Does she seem pushy and aggressive or shy and timid? Does she match or imitate your actions and follow your lead with social awareness? If she is matching your movements that means she is truly listening and tracking with you. Do you feel there is any social awkwardness?
Throughout the whole process of interviewing nannies keep a check on who do you feel the most comfortable with? Listen to your instincts.