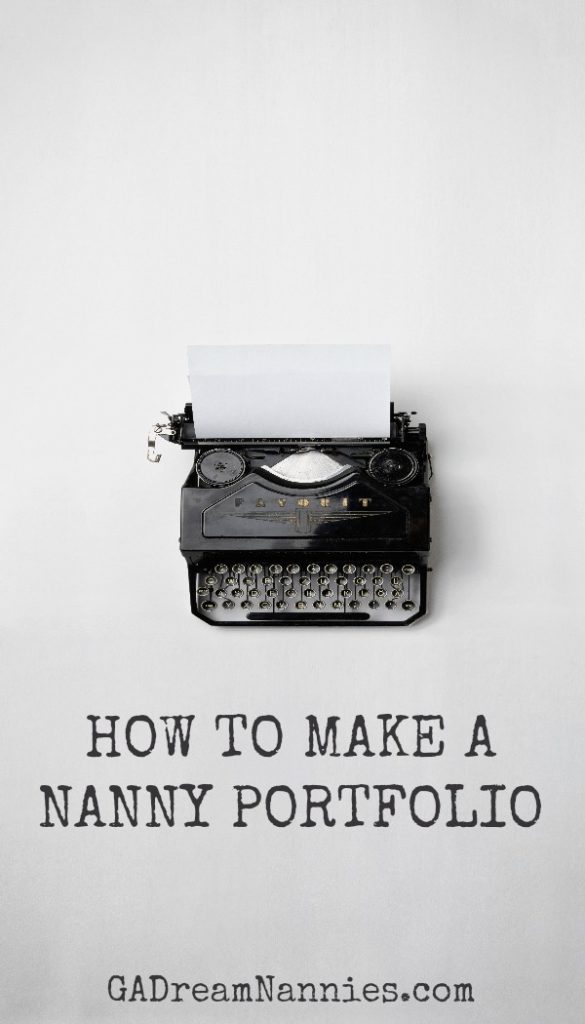 HOW TO MAKE A NANNY PORTFOLIO
Nannies, Nannies, Nannies! Have you ever wondered what parents are looking for when they conduct an interview with you? Do you know how to stand out from the crowd? They are interviewing multiple candidates and they are scrutinizing every detail all while looking for the perfect nanny that will fit into their family. Do you have what it takes? Let's assume that experience is equal, educational background is stellar and your winsome personality is in line with the other candidates. Is there something you can do to set yourself apart? YES!!!!!
Nanny Portfolio
A portfolio. A notebook that you have built that gives a visual of the type of person you are, the type of nanny you are, your strategy, approach and style of investing into their children will make all the difference in the world. Shop our fabulous resume templates here 
Owners Nanny Portfolio Story
I will tell you two stories to demonstrate the game changer the portfolio can be: Serra, our fearless owner and founder of Georgia's Dream Nannies loves to tell a story of a family that called after interviewing a couple of our nannies. One girl showed up with a portfolio. She was organized, professional and made a great impression. Another candidate shows up with just her resume and cover letter, no portfolio. Here's the twist. The family ultimately felt the connection with the girl that did not bring her portfolio. But, and this is a big but, the mom told Serra that had her chosen candidate shown up with a portfolio, she would have added a full $10,000 to her annual salary. Yes, you just read that right. TEN THOUSAND DOLLARS. That is the difference the portfolio made.
Nanny Portfolio Story
My story – I recently interviewed a candidate that just graduated from college, has experience but is seeking her first full time nanny position. I told her to prepare a portfolio. She did exactly what I asked her to do. When she showed her portfolio to the first family she interviewed with they were so impressed they said all she needed to do was call and let me know if she wanted the job. They were ready to hire her on the spot. That is the power of the portfolio.
Take a few minutes this evening and look at your portfolio. If it needs to be updated, DO IT. If you don't have a portfolio, MAKE IT. If you have questions about what to include, EMAIL ME.
We want to help you succeed. I will fill you in on some other things families look for in the interview process in future blogs. But I really wanted to share with you the absolute difference this one item in your arsenal can make.
How to make a nanny portfolio tips:
I also
encourage
a sample list of healthy meals they are comfortable making and a list of field trip
ideas
that would be age appropriate to take the children to. Those would be two separate pages.
The Nanny Portfolio is very important! Please remember to make a portfolio for the family to review if accepted for a job interview. You will be expected to present this portfolio to a client during the interview.
You will need to purchase a manila folder at your local store (Wal-Mart or Target).
Page 1 should have your Cover letter. The cover letter should tell the client about your experiences with children and your educational experiences (if any), and why they should hire you.
Page 2 should include your resume
Shop our fabulous resume templates here 
Page 3 should have craft ideas that you can do with children (age appropriate crafts). You can type in Kid Crafts or pre-school crafts into Yahoo or Google or any other search engine and download craft ideas to insert into your portfolio.
Page 4 should have "Cute" edible crafts. You can type in edible crafts into Yahoo or Google or any other search engine and download ideas OR you can just type in your own ideas.
Page 5 should include your name, salary and a list of benefits that you would like to receive from the family. You will need to put at the top of the page that you are negotiable on the list.
Page 6 You may want to include some photos of you with children. (OPTIONAL)
Nanny Cover Letter:

In the nanny cover letter give the family an idea of who you are, what you love and your approach to being a nanny and what drives you.

Salary Tip:

Always double check the salary range on the job before applying for it.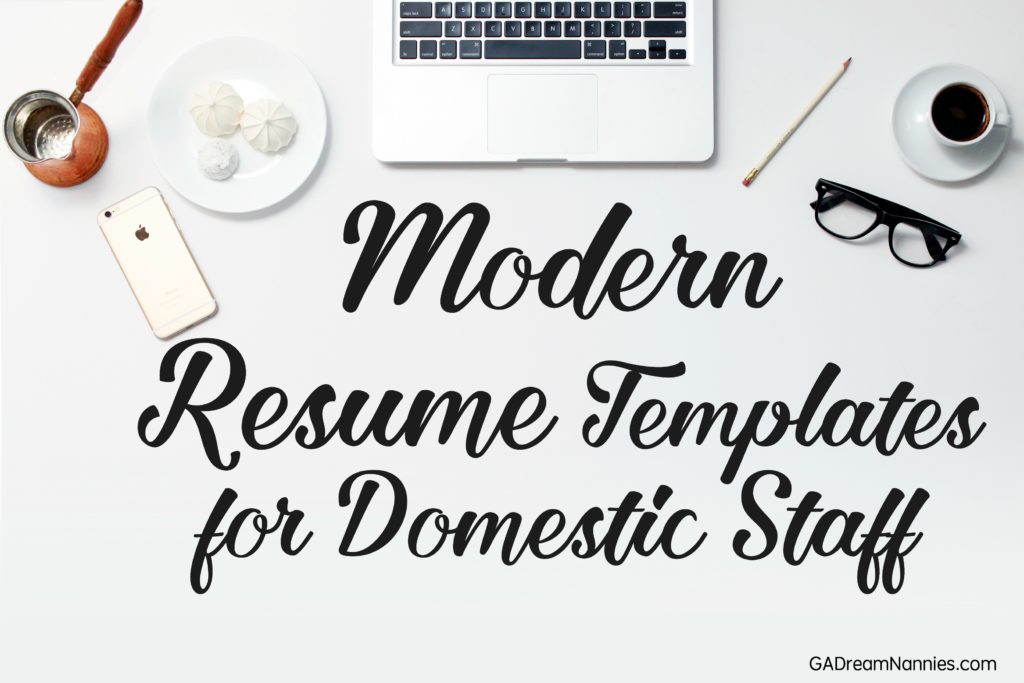 Are you looking for a strikingly beautiful and visually appealing resume that will get you noticed and set you apart from the competitive pool of job applicants? Set yourself apart from the other job applicants with a modern portfolio package from us. We are offering a wide selection of creative resume template packages that are modern, clean, and professional for you to instantly download right from your computer. For a total investment of $8.99 or $14.99 you will be able to choose an outstanding (Microsoft Word) resume, cover letter and reference template that sets you apart and fits nicely within your budget.
Find one that fits your personality and style. Our beautiful templates are perfect for individuals seeking a job working in the domestic staffing field (nannies, housekeepers, personal assistants, household managers, childcare workers and other staff).