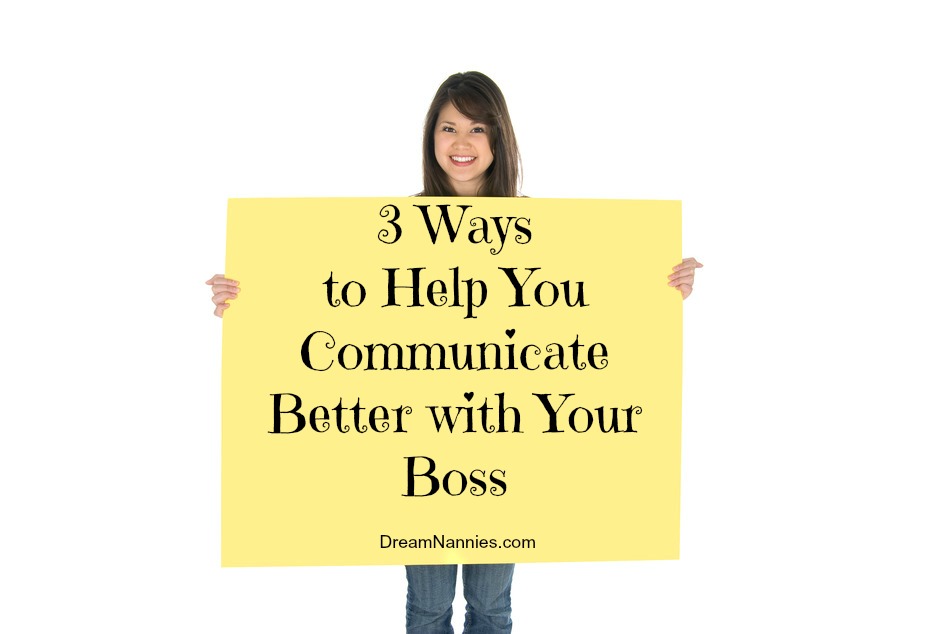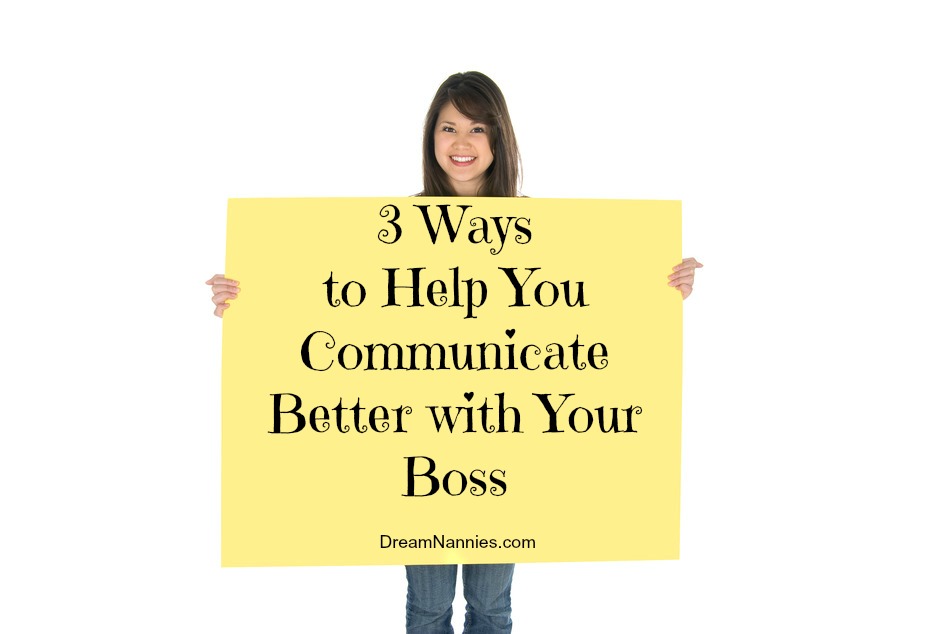 5 Days Of Helping You Become The Best Nanny: Day 3
3 Ways To Help You Communicate Better With Your Boss
Welcome back to our "5 Days Of Helping You Become The Best Nanny" series where you will find tips on becoming the best nanny in Atlanta, New York, GA, Tennessee, Charlotte, NC, South Florida or anywhere else nationwide! Now that you have an idea of what to expect your first week on the job, let's talk about how to effectively communicate with your boss!
One thing is for sure, the nanny/employer relationship is unlike any other. This is a parent we're talking about. A parent who has taken a chance on you to let you take care of their most precious possession: their children. This relationship cannot be treated like any other employer/employee relationship because you are working within the confines of their home with their children. Nanny jobs are special. Because of that, special consideration needs to be taken into account in developing and maintaining a healthy relationship with your boss.
1. Establish open communication at the beginning. At Georgia's Dream Nannies, we provide a Nanny Family Agreement before you're hired that serves as an accountability contract between you and your employer. Use that to your advantage! Go over in detail all aspects of that agreement, and verbally talk about everything there. This will establish a foundation for the both of you that can serve you well in the coming months.
2. Keep a daily log of your activities with their children. If you are a full time nanny, think about the fact that you are with these children the majority of the day and the parents could be missing out on some big moments in the lives of their kids. Write everything down! This will make the parents feel included and like they are a part of your day as well.
3. As soon as an issue arises, no matter how big or small, talk about it immediately with your employer. They're coming home later and later every day? The kids don't seem to be listening to you? You're not sure about the boundary lines of using their home resources or eating their food? It's better to talk about it as soon as possible than to let it sit and fester and then get blown out of proportion down the road. It may be an awkward conversation at first, but it will be well worth it to prevent even worse awkwardness later.
Make sure that you keep following us along for the next 5-days! Hey, go ahead and "Pin" this series on your Pinterest board while you are at it to save it for future reference!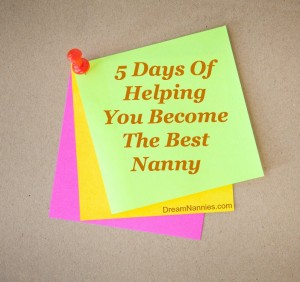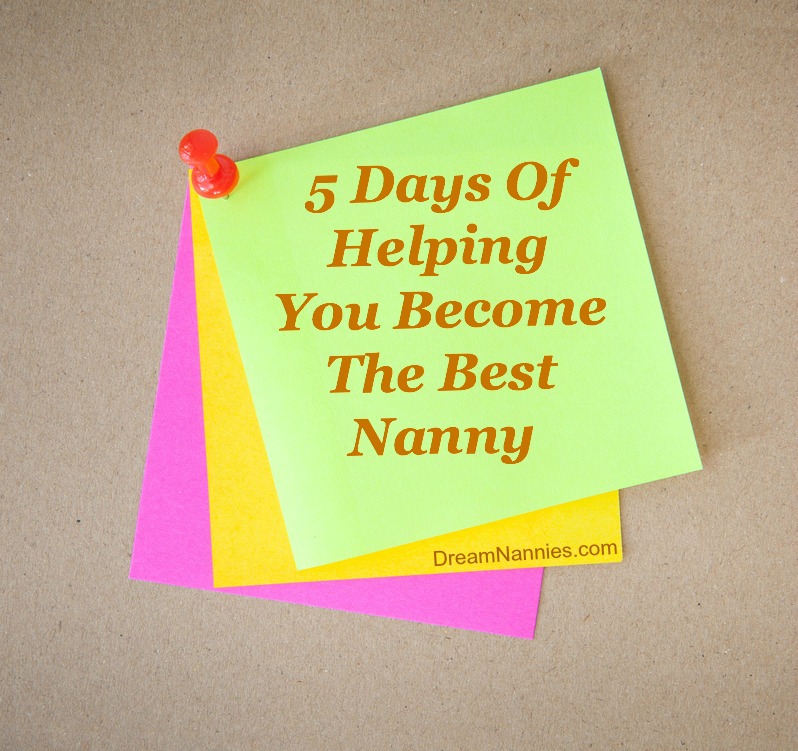 Simply Click Here To Send Us An Email Or Request More Information
© All information on this website is Copyrighted 2014 by Georgia's Dream Nannies, Inc. 
Make sure that you follow along with Georgia's Dream Nannies on Facebook, Twitter and Pinterest to get more GREAT ideas from us! 
As featured by… | Atlanta Journal Constitution |Best Atlanta Childcare KUDZU 2013 \  CWK Television Network  | Points North Magazine |  Towne Laker Magazine  | Gwinnett Business Journal Newspaper | Cherokee Ledger-News |  Cherokee Tribune | Atlanta – December 12, 2013 – Georgia's Dream Nannies, Inc. was named a Best of 2013 winner for Atlanta Child Care on Kudzu.com a leading source for local business information and consumer reviews.  Over 5 million local businesses competed across a wide range of categories including home, auto, health and professional services. Winners were determined based on thousands of votes from consumers in the Atlanta Kudzu community. Georgia's Dream Nannies, Inc. received the top honor!