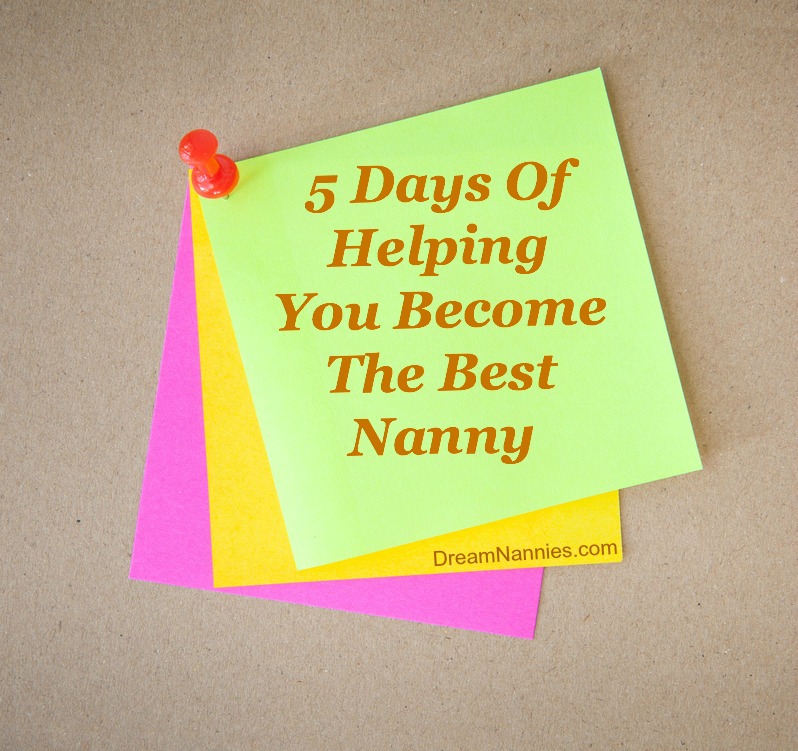 5 Days Of Helping You Become The Best Nanny: Day 5

Planning Ahead: Why It's Important and How to Do It

Welcome back to our 5 day series of helping you become the best nanny in Atlanta, GA, Charlotte, NC, Tennessee, and South Florida! Now that you have an idea of  how to relate with children on their level, let's talk about what it looks like to plan ahead!
Planning your days with the children is important because it shows the family that you truly care. It communicates to them that your job is important to you and you are trying your best to make the most of your time with them. As a parent, it would mean more to me for someone to come in with a tentative schedule that includes reading time, playing outside, going to the library, and doing some planned arts and crafts than someone who comes in with a "whatever happens happens" attitude. It shows them that you take your job seriously and you are going to be in control of the day.
So, how do we do that?
Ask the parents questions.

What is their goal for their kids throughout the day?
How would they prefer their children spend their time?
Are they comfortable with you taking the kids on outings or would they prefer you stay around the house?
Knowing the answers to these questions is the first step in making your plans.
Do some research.

Do the parents want their kids to be active and exploratory? Research local parks and nature walks that you could take them to. Search for different kinds of flowers and leaves and make a collection to talk about later.
Do the parents want the kids to spend their time doing educational games and activities? Go online and look up learning games that incorporate math and science, music and art.
Write it down.
Once you have a general understanding of what the parents are comfortable with, and after you've done some research, write your prospective plans down. Type it up while you're at home and bring it to work with you. Show the parents that you've spent some time thinking of their kids and their needs. Having a thought out plan that is written down will not only make your day go smoother, but will show the family that you care. You're even guaranteed to make some wonderful memories with these children that they won't soon forget!
 Click on any link below to review our 5 Days Of Helping You Become The Best Nanny!
5 Days Of Helping You Become The Best Nanny: Day 1
5 Days Of Helping You Become The Best Nanny: Day  2
5 Days Of Helping You Become The Best Nanny: Day  3
5 Days Of Helping You Become The Best Nanny: Day  4
5 Days Of Helping You Become The Best Nanny: Day 5 
Simply Click Here To Send Us An Email Or Request More Information
© All information on this website is Copyrighted 2014 by Georgia's Dream Nannies, Inc. 
Make sure that you follow along with Georgia's Dream Nannies on Facebook, Twitter and Pinterest to get more GREAT ideas from us! 
As featured by… | Atlanta Journal Constitution |Best Atlanta Childcare KUDZU 2013 \  CWK Television Network  | Points North Magazine |  Towne Laker Magazine  | Gwinnett Business Journal Newspaper | Cherokee Ledger-News |  Cherokee Tribune | Atlanta – December 12, 2013 – Georgia's Dream Nannies, Inc. was named a Best of 2013 winner for Atlanta Child Care on Kudzu.com a leading source for local business information and consumer reviews.  Over 5 million local businesses competed across a wide range of categories including home, auto, health and professional services. Winners were determined based on thousands of votes from consumers in the Atlanta Kudzu community. Georgia's Dream Nannies, Inc. received the top honor!