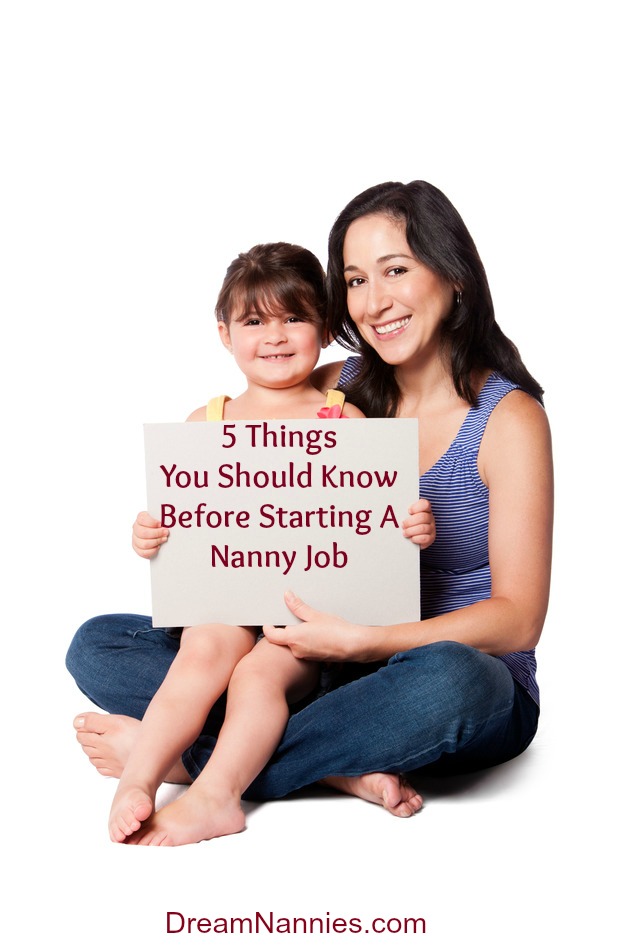 5 Things a Nanny Should Know Before Starting A Job 
5 Days Of Helping You Become The Best Nanny Day: 1
Welcome to "5 Days Of Helping You Become The Best Nanny Day: 1"  journey.  I hope that you will stay with us for the next 5 days where we will talk about household employment topics and how to become the best nanny possible. Whether you're a part-time nanny or a full-time nanny, you'll be sure to glean from this info! Let's get started!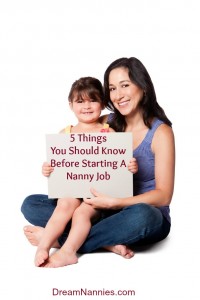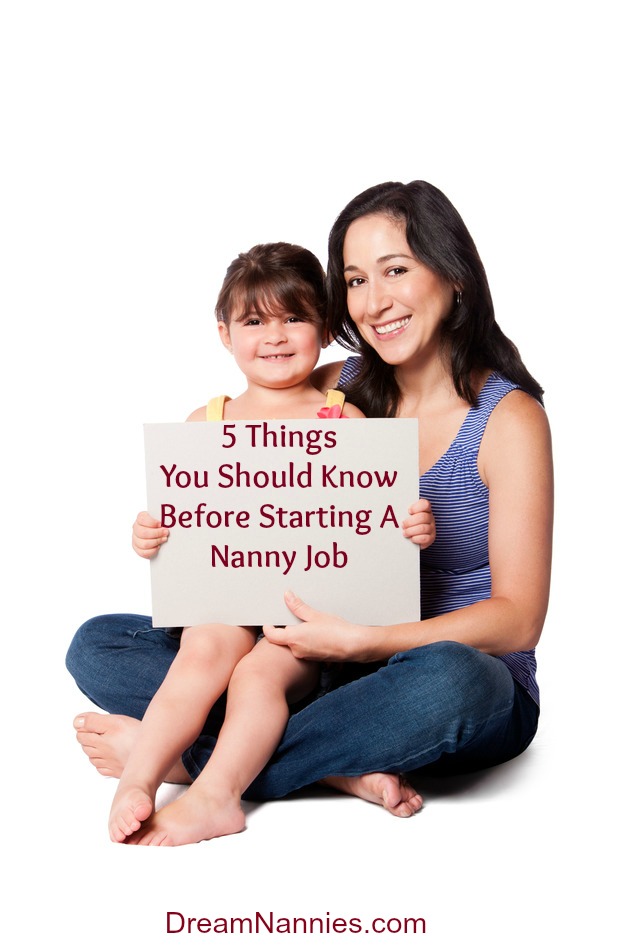 1.  Whether or not you realize it, nannying is serious business. Some people may get discouraged when asked of their profession and they answer "nanny," but what you may not realize is that nannying is just as serious of a job as any other and holds much more importance than many people think! Taking care of another family's most prized possession, their children, is not a position to take lightly. What you're doing is important, and you have a bigger influence than you realize. Take your job seriously, and other people will too.
2.  Treat your nanny job as you would any other career. Arrive on time, work hard, do not use your cell phone while you are on the job, do not bring friends or other children with you, and be 100% attentive while you are at work. If you invest in this as a career, you will be treated with the utmost respect and gain irreplaceable experience.
3.  Be confident! If you have been hired through Georgia's Dream Nannies, whether in Atlanta Georgia, Charlotte North Carolina, or South Florida, you have gone through an extensive interview process, assuring us that you are fully capable to shine in your new position. Be confident in your abilities and you will do great.
4.  Be teachable. This is SO important. Remember that you are being employed by a private family, and every family runs their home differently. Even if you've been a nanny for 10 years, be willing to learn and adjust to a new family. Parents respond well to nannies who take instruction well and can fall into the pattern of how they run their home and care for their children.
5.  Last but not least, have fun! Nannying is a career unlike any other. It follows routine, but can also lend itself to a variety of different activities. Take the opportunity to be a kid again and play! When you can maintain authority and still have fun with the kids, you set yourself up for success and a job you really do enjoy going to. Embrace it!
 Click on any link below to review our 5 Days Of Helping You Become The Best Nanny!
5 Days Of Helping You Become The Best Nanny: Day 1
5 Days Of Helping You Become The Best Nanny: Day  2
5 Days Of Helping You Become The Best Nanny: Day  3
5 Days Of Helping You Become The Best Nanny: Day  4
5 Days Of Helping You Become The Best Nanny: Day 5 
Simply Click Here To Send Us An Email Or Request More Information
© All information on this website is Copyrighted 2014 by Georgia's Dream Nannies, Inc. 
Make sure that you follow along with Georgia's Dream Nannies on Facebook, Twitter and Pinterest to get more GREAT ideas from us! 
As featured by… | Atlanta Journal Constitution |Best Atlanta Childcare KUDZU 2013 \  CWK Television Network  | Points North Magazine |  Towne Laker Magazine  | Gwinnett Business Journal Newspaper | Cherokee Ledger-News |  Cherokee Tribune | Atlanta – December 12, 2013 – Georgia's Dream Nannies, Inc. was named a Best of 2013 winner for Atlanta Child Care on Kudzu.com a leading source for local business information and consumer reviews.  Over 5 million local businesses competed across a wide range of categories including home, auto, health and professional services. Winners were determined based on thousands of votes from consumers in the Atlanta Kudzu community. Georgia's Dream Nannies, Inc. received the top honor!