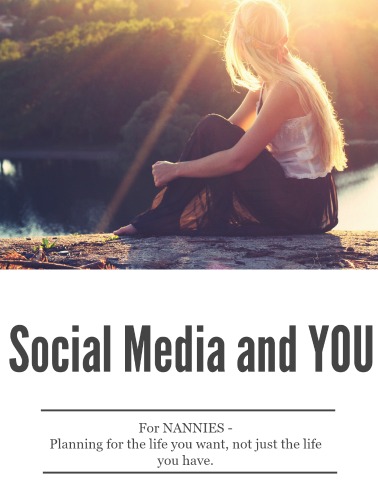 ---
---
Social Media and the Nanny
Social media has connected the world to each other. Friends in foreign countries? Not a problem – you can keep up with daily life together. Wondering what your sister had for lunch? Easy peasy – just check her instafeed. Want to share all of your thoughts and opinions? (insert screeching sound) – you might want to wait. Here is a frustrating reality check. Employers do check your social media profiles and they choose not to hire based on what they find there. Employees have been fired over posts on social media. The Atlanta Journal Constitution (AJC) recently posted an article titled "11 Social Media Posts That Can Hurt Your Career", because this issue has become an integral part of our business culture now.
This has been an important issue with families and nannies that we have worked with and it is important to discuss how this impacts you as a nanny. First, do we as a company check your social media? YES. More importantly, have families that you have interviewed checked your social media? YES. Have they disqualified potential candidates based on content? YES. I would highly recommend reading the AJC article and then looking at your social media with a critical eye.
Is your social media your private life and should not cross over to your professional life? While e are all afforded the right to a private life, what is posted on social media is no longer private, it is now public. What we do in public can make or break us professionally. As those who are connected with caring for children, you might be held to a higher standard of expectation in terms of what is deemed appropriate social media content. Families really do want to know what kind of character of nanny they are allowing to care for their children.
I have listened to nannies defend their right to free speech. We are fortunate to live in a nation that holds that as an inalienable right for its citizens. There is a responsibility that goes along with that right as well as the career path you have chosen. Employers have the right to protect the culture of their company which means a family has the right to protect the environment of what their children are exposed to. If they were to see something that made them uneasy on a nanny's social media, it is their right to limit that type of potential environment. The argument can and has been made that "I would never do that around the children". The issue that is really important to keep in mind is you are building trust with a family. If that trust is brought into question or damaged in any way, it can negatively impact your job.
It is wise to think critically about the online presence you portray and how it might impact your career. You might have heard the adage dress for the job you want, not the job you have. I would add protect your social media content for the family you would like to be hired with.