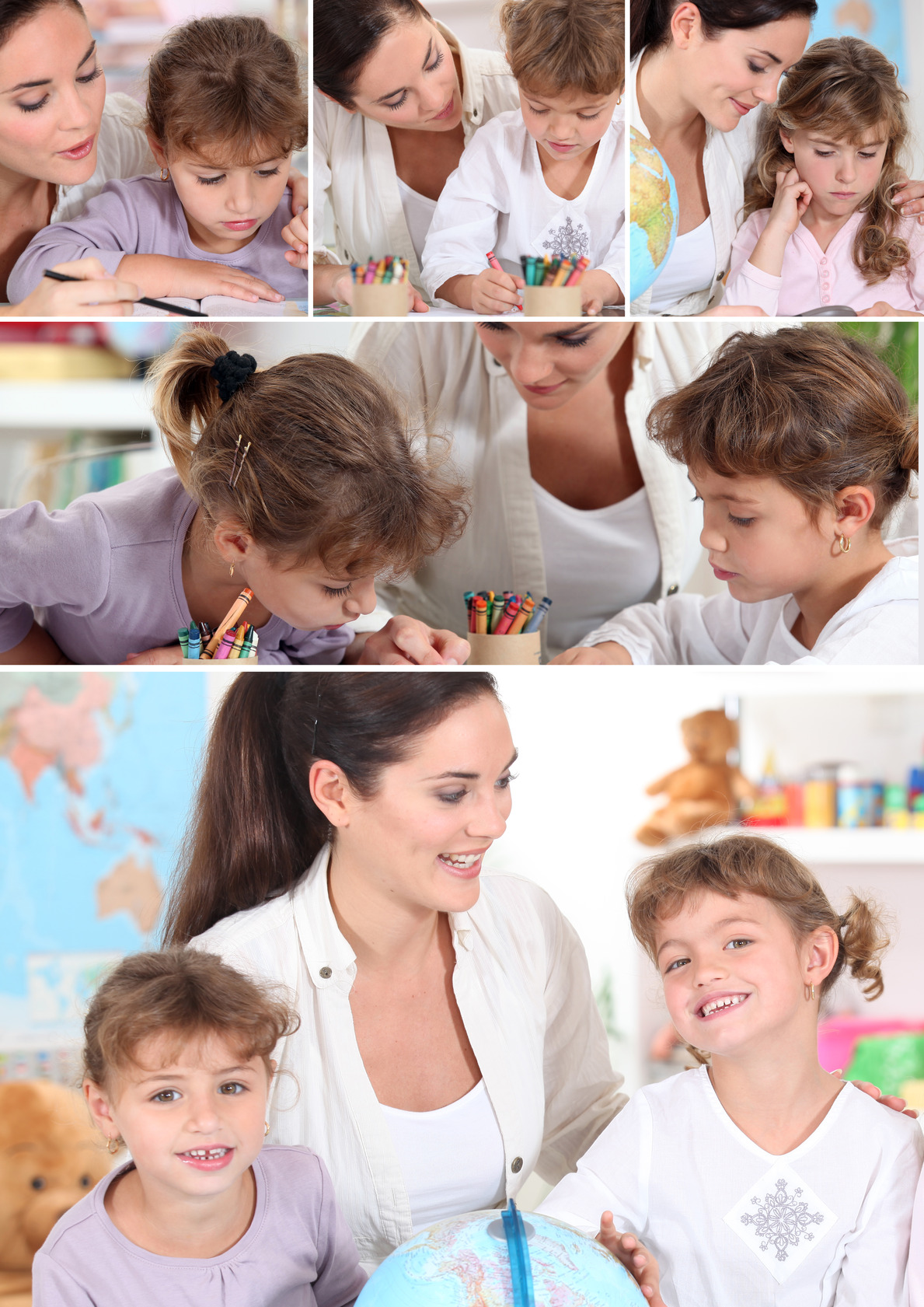 Top 5 Questions to ask a nanny during an interview!
Interviews are challenging for everyone. Your nanny candidate from Georgia's Dream Nannies is probably nervous, and you are probably anxious. Maybe you just moved to Atlanta. How are you going to be able to quickly find a nanny in the area? Maybe you are a new parent in Nashville. How does this parenting thing work, anyway? Georgia's Dream Nannies household staffing agency is here to help with every aspect of your search! Here are the top 5, "must ask", questions for your interview.
Question #1
What experiences do you have that qualify you for this position?
Whew. What a question! When Dream Nannies sends you a candidate, we send you the best of the best! I know a few nannies who could write a book in order to answer this. You are looking for the candidate who shares examples of her caring, nurturing personality. Maybe she worked with a family for 5 years and spent that time with their infant until kindergarten. I can guarantee she would have some loving, sweet, and adorable stories. Listen for her to give details about her character and personality. Does she laugh with the children? Does she scream when the children disappoint her? Body language is important, too. Your candidate's countenance will show you if she had good relationship with a family and their children.
Question #2
Why did you choose to become a nanny?
Once again, your nanny candidate could probably write a book to answer this question (and honestly, that's a good thing!). As you listen to her answer, make sure you hear the passion she has for her job. You do not want someone who is going to quickly leave for something "better" that may come along. What could be better than watching your children grow? She needs to genuinely love caring for children. After all, your children are not perfect (don't deny it). Someone has to love their job in order to kindly direct and encourage your children. Your nanny will probably spend more time with your children, on a work day, than you do. She has to be a positive influence. Her answer to this question will show whether or not she is a positive influence.
Question #3
What are your goals for this position?
This question is important because it shows initiative. Did your nanny candidate even think about your family before the interview? Life with children is always changing. You and your nanny have to be on the top of your game to keep up with kids "these days". Her answer to this question will show whether or not she does, in fact, think ahead.
Question #4
Are you CPR and First-Aid certified? What would you do in case of…? Fill in the blank with any injury or safety issue can think of!
CPR/First-Aid certification is standard. If she has worked in a school, she has it. Having a little piece of paper "certifying" her, however, does not show how she would actually react in a stressful situation. When you ask her the "what if" question, she will probably say something along the lines of "well, when I worked for Mr. Smith, little Johnny fell down the stairs, this is what I did…". If she doesn't bring up a specific example, ask for one! You have to know how she will respond to injuries. If she doesn't have an example… well… she must not work with children. Your children will get hurt when she's around. God forbid it to be an actual emergency, but, accidents do happen.
Question #5
Would you accept this position if it were offered to you?
Call me Captain Obvious. Please don't infer that she wants the job. Ask her! No reason getting attached to a loving, caring nanny who really doesn't want to work for you. If Georgia's Dream Nannies sent a nanny candidate to you in Atlanta, Nashville, Charlotte, or Miami, I am confident she really does want the job. But, it can never hurt to ask while she is sitting right in front of you. Once again, you will be able to see it in her countenance if she is sincere. Also, you can follow up with a simple, "why?", which is by-far, my favorite question on the planet.
BONUS!!
Ding-ding! My second favorite question! It's a bonus, just for you.
Question #BONUS
If I were to call your last employer, what would they say is your greatest strength and greatest weakness?
This is the classic strength/weakness question that everyone dreads in an interview. Except, this way, it is put in the perspective of her last employer whom you (and Georgia's Dream Nannies) will have the pleasure of speaking with—if that employer made it onto the candidates references list. It will also show what type of employee she is, currently. Sure, call their employer from 8 years ago. I will. But let's get the latest and greatest information from her last employer. I like asking candidates this question because it forces them to honestly evaluate their abilities, instead of simply listing ideal character traits in their life. As always, it can be a strength to recognize one's weakness, as long as one knows how to compensate for it. This question will also show her character. Trust me, you want a humble nanny who continues to learn and grow as she goes throughout life.
© All information on this website is Copyrighted 2014 by Georgia's Dream Nannies, Inc.
  Make sure that you follow along with Georgia's Dream Nannies on 
Facebook
, 
Twitter 
and 
Pinterest
 to get more GREAT ideas from us!  
As featured by… | Atlanta Journal Constitution |Best Atlanta Childcare KUDZU 2013 \  CWK Television Network  | Points North Magazine |  Towne Laker Magazine  | Gwinnett Business Journal Newspaper | Cherokee Ledger-News |  Cherokee Tribune |   Atlanta – December 12, 2013 – Georgia's Dream Nannies, Inc. was named a Best of 2013 winner for Atlanta Child Care on Kudzu.com a leading source for local business information and consumer reviews.  Over 5 million local businesses competed across a wide range of categories including home, auto, health and professional services. Winners were determined based on thousands of votes from consumers in the Atlanta Kudzu community. Georgia's Dream Nannies, Inc. received the top honor!