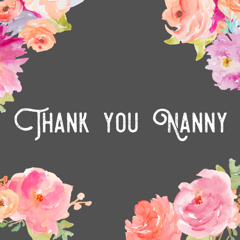 Nanny encouragement for the one who feels unseen
It has been a while since our last Nanny Encouragement Segment. For every nanny that is feeling discouraged, unimportant, unseen, lost or just caught up in the mundane, allow your heart to be encouraged with these words.
THANK YOU – Thank you – thank you!!!!!
Your families thank you. You are the glue holding their family together at times. You are the support they lean on, you are the ear that listens, you are the gift they can't live without.
You love their children like they do. You show up for soccer games, ballet recitals, birthday parties, and large life events. You are there when that baby you helped raise graduates from high school and college. You are not just a nanny, you are a part of the family.
You keep the schedules under control, you listen to the secrets of more than one family member and you keep on loving and caring. You are the safe place for parents and children you care for.
For every nanny that gives her all to each family – you are precious beyond words. When you show up rather than give up, when you work through a rough patch rather than walk away – thank you. You invest your time, your talents, your gifts and your care into your families and they know it. The feel your love and care and concern. You work with teachers and doctors and friends and pets. More than one mom has told us that her nanny knows more about what is going on than she does. You are the right hand that your family needs. You are far beyond just a household staff member. You help restore peace and order when chaos reigns. You add joy when life is tough, you make cookies when a smile is needed.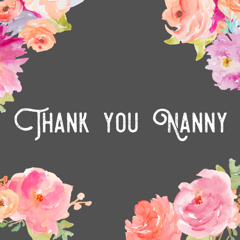 You are the safe place for moms, dads and children. You have earned the trust of parents and you have felt the love and acceptance of the children.
If you find yourself struggling today; if you have lost your motivation, please remember that you are a difference maker.
Take a few moments today and reconnect with yourself and your purpose in becoming a nanny. Your love for children, your desire to make a difference in the world and in the lives of families are what have guided you to this stage. You can enjoy knowing that you are changing lives for the better.
Families, if you have a nanny that has rocked your world, then make sure she knows today that you could not live life without her help. Appreciate her today and you will have a great tomorrow.