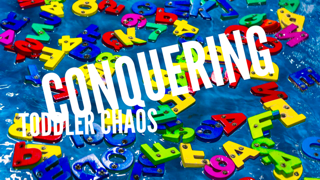 Do you want to Conquer Toddler Chaos
(AKA How to Be a Super Nanny)
As nannies it is important to plan ahead for each day. For those of us who are natural planners, that comes easy. For those of us who are not natural planners, it can seem like an overwhelming task to plan ahead. Additionally, life with children has to allow for a certain amount of flexibility built-in because, well, because children are involved. But kids relish and flourish with routine. So how can we plan ahead and yet allow for flexibility and build a safe routine for kids? Here are 9 things you can incorporate into your day with younger children and then (to use a fitness term) a modification that can be adapted for older children.
Do Chores Together (No modification needed). Children need chores. It teaches responsibility, work ethic, diligence, to think of others, and teaches teamwork. It allows children to feel like they are an important part of the family unit as well.
The chores themselves can be modified based on age. Teenagers can handle a bit more than toddlers.
Read Together – Take time to sit down and read to your toddler, listen to your elementary age child read to you, or sit down with teenagers and read a magazine, a newspaper or the next chapter in your book. Reading not only enhances brain development, increases knowledge and vocabulary but also provides a moment to just sit and center the physical body and enhance focus. You don't have to take long; 20-30 minutes will do, but make the time. Reading along with children of all ages is a great way to model good choices.
Take a Walk – pick a place, any place. The neighborhood, the park, any place will do.
Modification for older kids: it might not always be possible to add a walk into a busy schedule, but make sure that you encourage physical activity. Whether sports practice, or a short hike. Explore nature. A couple of awesome things happen when we are out in the fresh air, sunshine and connecting with the natural world around us. We begin to breathe deeper and slower, anxiety lessens and we release tension.
Eat meals together – NO SCREENS! Turn off the TV, put away the phones and I-pads. Sit down and truly connect with each other. It doesn't have to be a huge ordeal with guided communication and icebreaker questions. Mornings are a great time to allow children to wake up fully and to encourage them. Lunches are a great time to talk about hopes and dreams and silly things. Dinners are perfect for catching up on the day, sharing stories and talking through how to handle life scenarios as they crop up.
Sit and play on the floor together – young children need you to engage with them. Play with them, enter into their Lego world or their Barbie dressing salon.