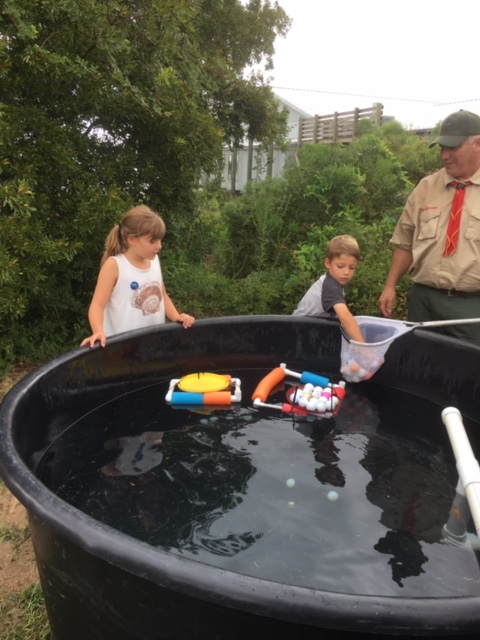 Summer is here and the nanny jobs are popping up everywhere. The skies are crystal blue and the feeling of relaxation is finally kicking in because school is officially out around Metro Atlanta and Hilton Head South Carolina. The kids are dreaming of endless play-time with friends, movie nights with the family and firefly adventures in the backyard. Moms and dads are dreaming of backyard cook-outs and eating watermelon poolside.
What do nannies dream about during the Summer? What makes a great Summer nanny job verses a really boring one?
Nannies are seeking Summer nanny jobs that promise a whole lot of fun, adventure and relaxation. Does this type of nanny job really exist or is it a fantasy? Some might dare to say that it all depends on the family, but I'm not sure that is entirely true. In some instances, yes because children grow out of certain activities and family dynamics may change over time, but it's up to you to bring the FUN back into Summertime. You can control whether or not you have the best Summer nanny job or a really boring one. Yes, you control it. You can control whether or not you have negative thoughts about the children, activities planned by the mother or anything else that comes your way or you can switch your brain to look at the good of Summer.
Remember – You chose your nanny job because you "clicked" with the family and a lot of other reasons. Yes, the kids are home all the time and schedules are all over the place, but that doesn't mean you need to be frazzled.
Take some time today and search Pinterest for fun Summer ideas or just simply sit down with a pencil and paper and write out a list of fun things you want to do with the kids this Summer. PLAN…It's not always fun to do, but make a simple list and try to stick to it. Try to do at least 1 fun thing off your list a week. Don't stress over accomplishing everything on your list.
Here are 5 ideas to get you started:
Buy a pack of popsicles or make them (healthy ones are everywhere on Pinterest) and invite at least 1 friend to the pool to play with the kids
Plant watermelon seeds, flowers or grow a vegetable in the backyard (parents permission of course). Spend time over the Summer learning about what you planted.
Go for a bike ride, but not just any boring one…..Decorate your bike to look really cool with signs and create your own mini parade down the street.
Make a funny video with the kids using an I-pad and have the kids act-out a play they make up on the fly and share it with the parents.
Make cookies and a card for a lonely neighbor or family member.
Remember to control your thoughts – Focus on the GOOD of Summer!