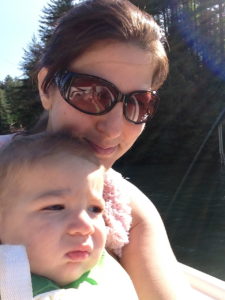 Nannies – Summer Fun Activities For Kids
Nannies, are you looking for Summer fun activities to do with the children this Summer? Are the kids bored with the daily grind?
With the kids out of school, you (Nannies) have the opportunity to plan an amazing Summer of fun, laughter and excitement! Sometimes, however, it's hard to figure out what to do with all the time you have on your hands. If you're stumped on ideas (or just looking for something to do down the road!), check out the ten activities below that can add a refreshing twist to the day!
Have a Summer fun idea you'd like to share? Email Katie at placements @gadreamnannies.com and you might find yourself featured in one of our blog posts!
10 Fun Summer fun activities for kids
Water Balloon Baseball
Squirt Gun Art
Ice Block Excavation
Shaving Cream Twister
Toddler Fishing
DIY Water Blobs
Squirt Gun Water Races
Kid-Friendly Exploding Toothpaste
Giant Bubbles
DIY Sponge Bombs
Check out more "Summer fun activities for kids" ideas and more on our Pinterest board – https://www.pinterest.com/gadreamnannies/summer-fun/
Finding yourself stretched thin this summer? Wishing you could have a summer break? Call us today and let us help you find you a summer nanny!