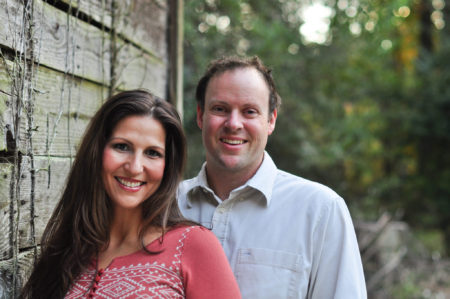 Georgia's Dream Nannies – Our Story
In 2003, Serra Deville created Georgia's Dream Nannies from scratch in Woodstock, Georgia to help families find, interview and hire the best nannies in Metro-Atlanta. The company quickly grew by leaps and bounds and began adding other domestic services requested by clients. See complete service list offered here.  
I knew right away there was something different with our company. I was blown away by the positive customer feedback and referrals from nannies and families who were working with us. Initially, I didn't even know how to ask for a referral from customers.  I was just trying to keep my head above water managing a growing business and keeping everyone happy. 

Our company started expanding very quickly. Folks started talking and the word got out that we could help domestic  job seekers find fabulous careers and families hire someone quickly. We established a tight bond with our clients and job seekers right from the start. My goal from the beginning was to not only help people, but build authentic relationships. We continue to follow this principle by building  long-lasting relationship with our clients and job seekers. They believe us when we tell them that we truly care because we've stuck to our word, delivered results, and exceeded their expectations over and over.
Our Story – Marketing
We were spending a lot of money on marketing and advertising in the beginning and trying different things out to see what stuck and got results, but I didn't have to pay anything for the referrals. It was the best advertising for our company and truly catapulted our company ahead of the competition right from the start.

I've learned a lot over the years, especially when it comes to hiring the right people to work in the office. I quickly grew out of handling all of the clients myself during the early years and hired the best possible office staff I could afford at the time. I am truly forever grateful for those people who stuck by my side during those early years.
Our Story – Striving
You see, owning a company doesn't automatically make you a "managing wizard."  You have a lot of bumps, twists and turns as you figure out who works best with you, other staff in the office and all of your different client and job seeker personalities. It's a lot!  We've had a lot of great hires in our company and we've also made some mistakes along the way, but each bump in the road propelled us into the new phase of excelling our overall customer satisfaction. All of the bumps in the road have made us wiser and look at what can be fixed and then go after it and get it done.
Our Story – The process
We are not perfect by any means, but that doesn't stop us from striving to be the best domestic staffing agency around!  Families  continue to choose Georgia's Dream Nannies over the competition because of our stress-free process, career-minded candidates, high-candidate retention rate, 5-year in a row "Best of Atlanta" award, and 15 +years of proven experience placing career-minded candidates in homes. You can learn more about how we started by watching a short video clip here 
Our Story – Where we are now
We have the best staff any owner could ever dream of working with on a daily basis. Don (Manager and Owner) does a fantastic job running the company and communicating with our office staff. Our office staff in Georgia and South Carolina are  truly the best and they work so hard to help maintain and deliver a "small town"  touch to each and every customer and job seeker they work with on a daily basis. Our office staff continues to drive the company forward and deliver on the same principles we started the company with back in 2003.  Meet the hard-working staff here (click here)
Love our customers and job seekers
Relieve the stress level on all sides
Build a relationship with everyone you come in contact with through the company and let them know how much we truly care about their needs
Meet and EXCEED their expectations
Our Story – Expansion into South Carolina
Since 2003, we have been the top-notch nanny agency in Atlanta and now hope to be the  best domestic staffing company in South Carolina as well. We are so excited to help families and job seekers in the Low Country!.  We expanded our household staffing services to offer a wide range of domestic staff (nannies, housekeepers, handyman, personal assistant, household managers, etc.)  to the finest families all over Metro Atlanta and South Carolina (Bluffton, Palmetto Bluff, Beaufort, Hilton Head, Charleston and Summerville).
Just a little FLUFF about us
We have 15+ years of experience placing nannies, housekeepers, household managers, personal assistants and other household staff in homes all over Georgia. We have taken our amazing track-record, experience and some of our staff and expanded our fantastic services into South Carolina.
We have local, knowledgeable and caring staff who will personally guide you through the steps of finding the best household staff for your home whether you live in Bluffton, South Carolina or somewhere in Metro-Atlanta.