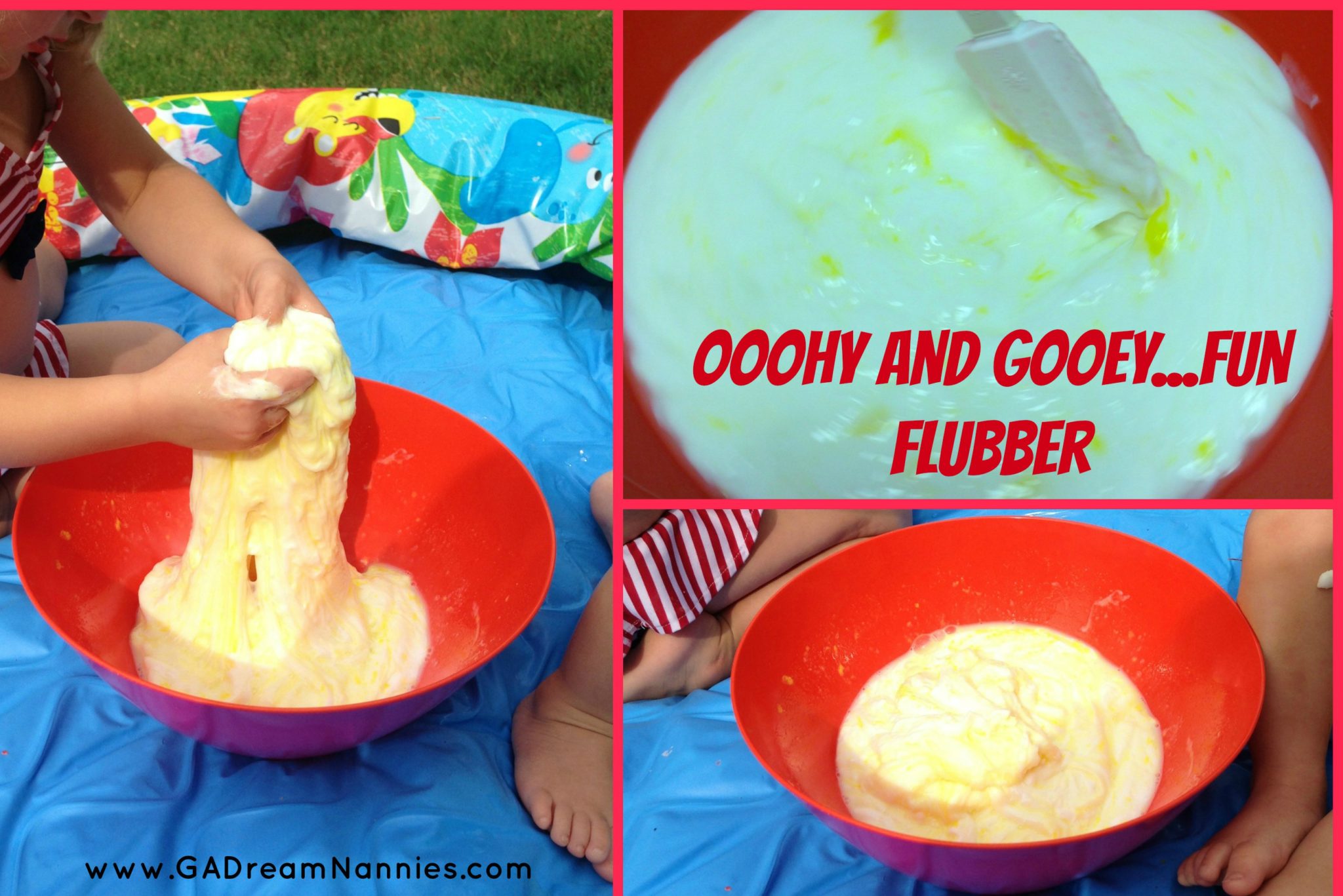 Nanny Crafts:Make Fun Flubber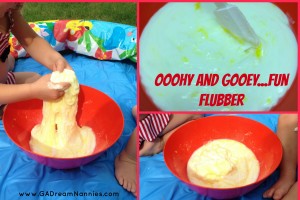 I'm always looking for fun things to do with the kids to pass the day along so it doesn't drag on. In fact, I get a lot of requests from nannies asking for nanny craft ideas all the time.  Well, I thought that I would share with you my recipe for FunFlubber! Go check it out now and make with your little ones.
Caution:
Watch children carefully to make sure that they do not eat the FunFlubber. I caught my 1-year old trying to eat it 🙂
BOWL 1:
1 ½ cups warm water ( I microwaved my water for about 20 seconds)
2 cups Elmer's Glue (I bought my glue at the $1 store)
Food coloring (This may stain clothes, so keep that in mind) or you can use washable finger paint
STIR BOWL ONE TOGETHER AND SET ASIDE
BOWL 2:
3 tsp. Borax (I found my Borax at Wal-Mart by the laundry detergent) I also use Borax when I make homemade laundry detergent   (Click here to see my recipe for laundry detergent).
1 cup Warm Water ( I microwaved my water for about 20 seconds)
Stir BOWL  2 together in 1 seperate bowl.
Next, pour BOWL 1 into BOWL 2 and mix together.
The FunFlubber starts to turn into a gooey mess within a couple of minutes! Enjoy!!