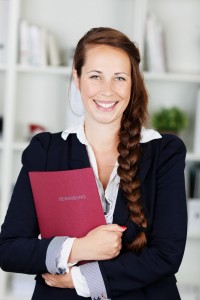 How To Make A Good Nanny Resume
Take a look at some of the KEY WORDS that you might want to include on your Nanny resume!
Committed
Dependable
Reliable
Energetic
Educational Activities
Creative
CPR & 1st Aid Trained and or certified
Career Nanny
Professional Nanny
Detailed
Organized
Prepare healthy meals
Prepare fun and engaging activities
Help with homework
Help with housework
Help with errands
Mentor
Educated
Well-Rounded
Flexible
Quick on my feet
Bilingual
Experienced (List the number of years)
Multiples experience
Elementary age experience
Toddler experience
Infant experience
Mother's helper
Key words that should NOT be on your Nanny resume:
Fun
Loving
Caring
Sweet
Savvy
Social
Nanny Cover Letter:
A Nanny cover letter or introductory letter is always a GOOD idea to include when applying for a nanny job with Georgia's Dream Nannies, Inc. A nanny cover letter includes a brief description about yourself that the client would not otherwise know about you from reading your Nanny resume. A nanny cover letter is just 1 – 4 paragraph long!  Your Nanny cover letter should highlight the reasons why the family should pick YOU over someone else!
What Should I include On A Nanny Resume?
ALWAYS CHECK FOR GRAMMAR MISTAKES!!!!! 
In This Order:
Name, address, phone number and email address
Start off with your objective or brief summary about yourself (Yes, you read it right – write a short blurb about yourself here).  This is a household employment position and more than likely moms will be the ones reading your resume. You should write a brief objective or summary about what you are seeking in a position, but keep short, sweet and as broad as possible. In other words, you could say something like this "I am seeking a full-time or part-time nanny position where I can utilize my  Early Childhood degree, 5-years of nanny experience, French-speaking background……and so on" …….You get the point.
List of your qualifications
Professional experience
If you do not have a lot of "paid" nanny experience, then please list ALL work-places where you have volunteered to work with children (babysitting, camps, church, intern childcare places, school, etc.)
Education
Hobbies
Nanny Resume Tips:
Display CONFIDENCE throughout your resume and cover letter that you can get the job done with a family even if you are new to the industry.
Make sure your resume and cover letter are relevant to the position you are seeking out.
Describe your BACKGROUND (skills, education and experience) using household verbage.  In other words, please don't write a resume or cover letter that makes you look like a fabulous customer service personnel and not a nanny.
ALWAYS have your Nanny resume and cover letter DONE – READY before applying with Georgia's Dream Nannies agency!
ALWAYS have your list of Nanny references DONE – READY (Make sure the resume and references match up) !
ALWAYS include your work references!  Click here for our work reference form or we can email you a copy.
Misc. Tips:
Social Media  – Always check your profile and make sure that you have an appropriate and professional picture of yourself.
Get a Nanny Portfolio ready – Georgia's Dream Nannies helps ALL of our nannies with a portfolio before they meet with our family!
Check Out Our Videos: Great Tips Here
How To Write A Good Resume – A Must See   Click Here
Preparing For An Interview   (You must be registered & approved with our agency to view videos)
Make sure that you follow along with Georgia's Dream Nannies on Facebook, Twitter and Pinterest to get more GREAT ideas from us!!