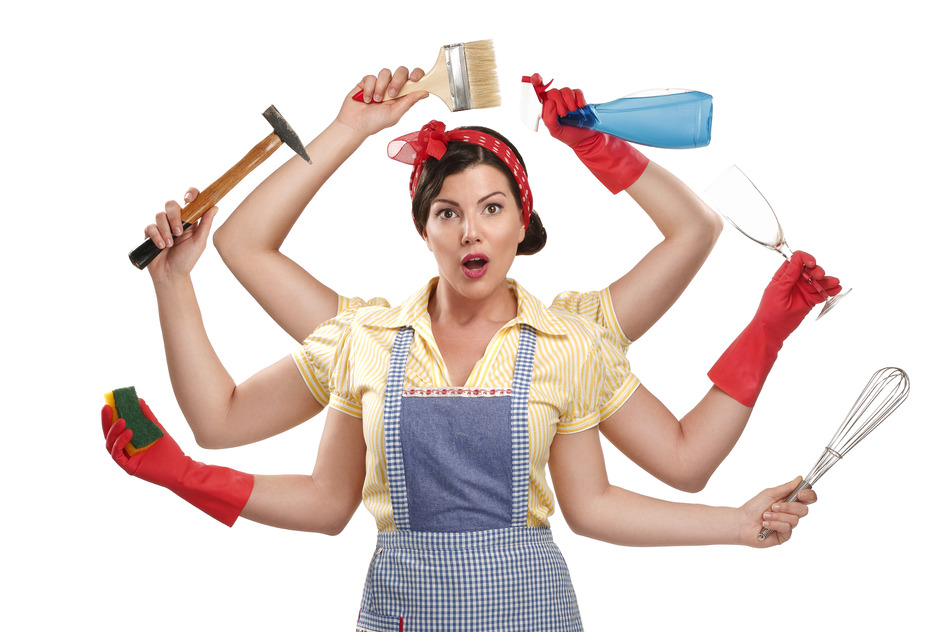 Can A Mom Really Have It All Without Hiring A Nanny ? 
Absolutely! I think that today's mom is great when it comes to multi-tasking her day and having it all; However, at the end of the day she may feel a bit strained and exhausted with little or no time left for herself or husband. I used to think that it was okay to feel exhausted and that was just the life of a busy mom. Oh how I was wrong!

If you need more hours during the day and would like to "clone" yourself, then hiring a nanny to help you get the job done might be your answer OR you may need to re-consider your priorities and change-your life-style a bit to make it work for you. If you would like a little help during the day, whether it's part-time mommy's helper or full-time nanny to help care for your children, then Georgia's Dream Nannies has a solution for you. Trust me – I understand and sympathize with moms who have busy schedules, so let us help relieve your stress today! 
Georgia's Dream Nannies has helped families find live-out nannies, live-in nannies, mother's helpers, household managers, housekeepers, newborn specialists, personal assistants, chefs, governess, newborn baby care, Summer nannies, holiday nannies, &  temporary help since 2003!  Georgia's Dream Nannies is a full service household placement agency that will pamper you through the entire selection process with first class treatment from start to finish. We offer world-class service with highly competitive prices – with Georgia's Dream Nannies, you get it all.
Let's get your feet back on the ground running and in order! Let us help create peace and order in your home again.  Give us a call today and pay $349  To Get Started now!

How Does Georgia's Dream Nannies Work?
First of all, in a fast paced world with many confusing options, we sift through the clutter of applications and resumes and present to you only the BEST quality candidates! Trust me, this is a tedious and time-consuming task that should be only left to professionals in the industry who know what to look for – like us!!!
Okay, I get it – everyone thinks that they can find their own help without using a service because of fees, etc. , but trust me it's well worth it in the long run to use Georgia's Dream Nannies . You see, we have maintained an established reputation with long-term success based on previous nanny, housekeeper and household manager family placements since 2003.
We also offer a 6-month replacement period! We have the experience to recognize a good match because we know the pitfalls of the business, so this isn't normally an issue; However, each permanent placement has a 6-month replacement period.   GDN gives families peace of mind with 6-month replacement period. In the unforeseen event that your domestic professional does not work out within the first 6 months, GDN will provide a replacement at no additional charge.
Guess What ? You no longer need to scroll through countless unqualified nanny, housekeeper or household manager profiles.  I'm a very busy mom with very little time on my hands, so I just want to meet one or two candidates and then move on to the hiring process. I need help now. I don't need to give myself more work by scrolling through endless profiles and interviewing candidates every night of the week. Who has time for that? Not me!
Georgia's Dream Nannies does all the work for you!  We provide quality candidates that fit my families needs.
We specialize in placing live-out nannies who work full or part-time hours! We have a great track record with many of our top-notch nannies staying on with their families for 3+ years! Yes! 
Let Georgia's Dream Nannies Help You
Just give us a quick call today and one of our Client Coordinators will speak with you via phone at no cost to you and conduct a complete household assessment. We'll look at your current needs, talk to you about your future needs and determine the most cost-effective solution for you.  There is no cost for this In-Home Care Assessment, so give our office a call at  GEORGIA (770) 517 – 0443  OR NORTH CAROLINA (704) 208 – 4542   and request one.  Click Here to send us an email / inquiry more information.
How do I sign up with your agency?
Would you like to see if we can help you find a nanny, housekeeper or house manager for FREE before you register and pay Georgia's Dream Nannies?  Call today and experience our personal touch that makes all the difference in the world at  GEORGIA (770) 517 – 0443  OR NORTH CAROLINA (704) 208 – 4542  or click here to begin filling out an online Family Application.
Do You Still Have More Questions ?
Click here to see our Family FAQ'S Page
Read What Our Clients Are Saying About Our Services:
As a first time parent it's very nerve-wracking to invite someone else into your home to take care of your child.  It was a comfort to me to know that the nannies we interviewed were fully screened and vetted, so in the interview process we could focus on finding the right "fit".  It also was a huge time-saver for me – within a week of contacting GA Dream Nannies, we were interviewing great candidates, all of whom would have been excellent choices. Going back to work was a stressful time for me and I appreciated the support I received.  GA Dream Nannies staff was very responsive and prompt and also very organized during the interview process.  The interview guidelines, new-hire tips, and other templates they offered were also very helpful.  JI – Atlanta, GA – Hired a Nanny:  She's a lawyer and mother of one child.
Let us help you find the right care for your household.  We've been serving families since 2003. Trust our experience. Many, many happy families already have.
Give us a call today
GEORGIA (770) 517 – 0443