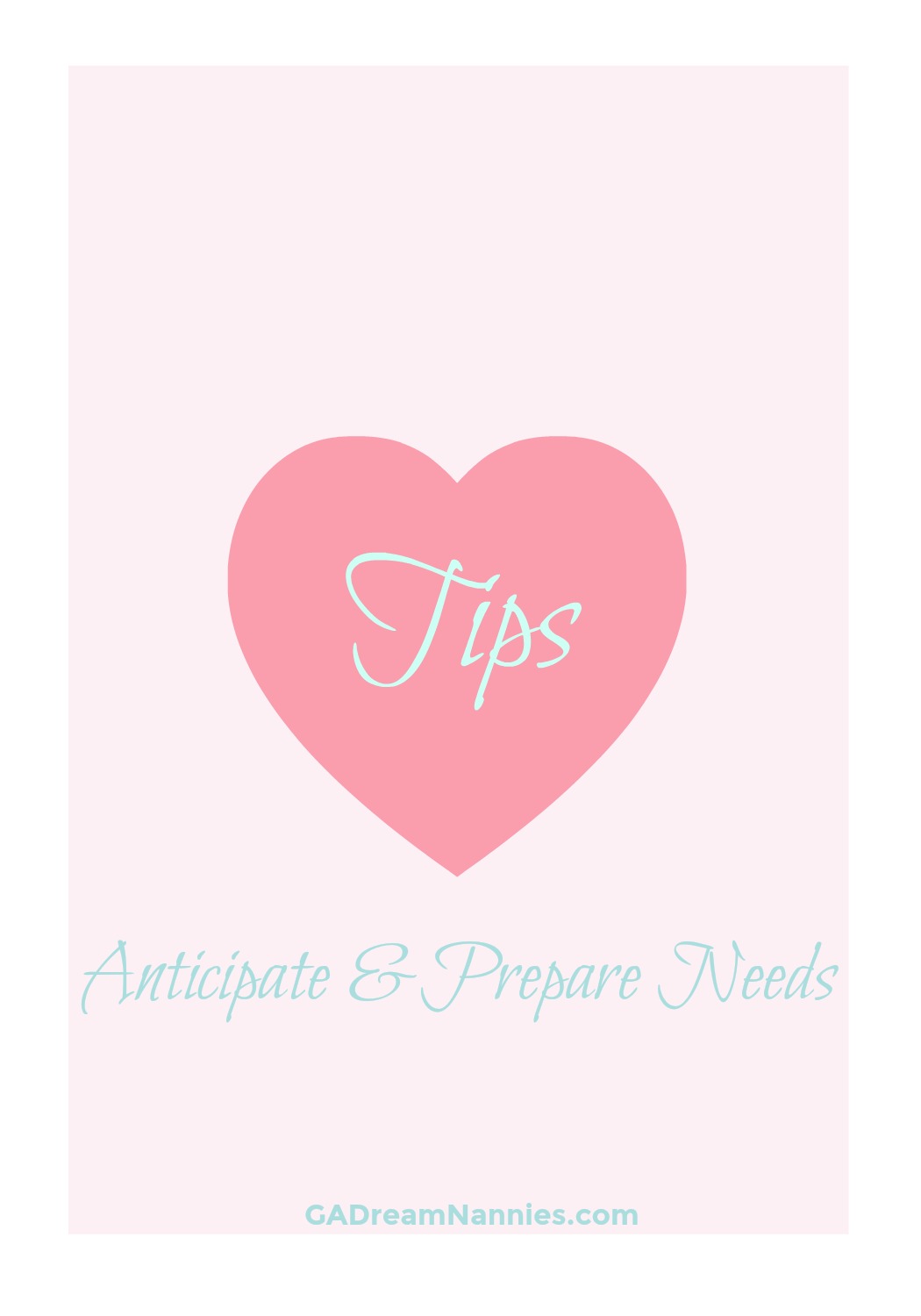 Nanny and Household Employee Tips – Anticipate and Prepare Needs
Ssshhh – come a little closer – I have a secret for nannies and other household employees! Did you know that there are little steps you can take to raise your value with the family you care for? Little steps will ensure not only that you rock your family's world right this second, but will make you indispensable for years to come. Want me to tell you?
Anticipate their needs! That's right. That is one tiny little step that will endear you and raise your employable worth. Let me set a scenario:
It is Tuesday evening, mom and dad come home from work and they walk in the door to a tidy house, clean sink free of dirty dishes, the children are happily playing, the floors are swept or vacuumed, dinner is either prepped for cooking, is cooking or has been cooked and is ready to serve. The laundry has been finished and put away. Homework is completed for school age children and there on the counter is the art project you completed with the children earlier in the afternoon, along with your daily communication log letting mom and dad know all the important things that happened that day. From a developmental milestone met or simply that the kids had a great soccer practice and the coach praised Susie's hard work, it is all written down. Now the family can come in, eat together, talk, play with their children and enjoy a smooth evening. You have set that family up for a successful evening. You have anticipated their needs and they are deeply grateful. On Friday you always make sure that clothes needed for the weekend are cleaned, folded, prepped and ready. On Monday morning you always have a grocery list ready to go and a menu plan for the week. They are confident that you consistently create an environment they enjoy and they can trust you.
Feel like this requires you to be superwoman? It doesn't, I promise. Preparation is your secret weapon. A few minutes of preparation on Sunday evening or Monday morning will set you up for a successful week and a few minutes of prep each evening will make for a smooth day.
Anticipate and Prepare Needs
A little time invested in preparation, and a little thought applied to anticipating your family's needs will make you a highly valued part of the family. One of my favorite things to do is envision the end result and what I want it to look like. Then I work backwards from there. So, think about your family's needs and preferences. Consider their schedules and take time to ask a few questions about what their ideal evening or weekend would look like. Then help create that as much as you are reasonably able to do.
And that is the secret to receiving terrific performance reviews and bonuses.
Save
Save