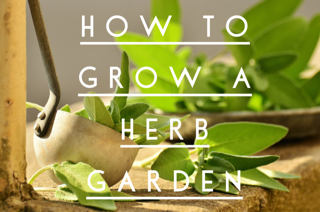 How to Grow an Indoor Herb Garden
We have had two days of beautiful temperatures. Even though the skies have been a little cloudy, it is starting to feel like Spring. Oh how I love this time of year. I want to dig in the dirt and plant things that will grow. I have to confess that I have a black thumb. That's right – I am an expert gardener in my mind only. However, I can handle indoor herb gardens. This is fun and safe for children and it allows you to teach some little tips and tricks about not only the earth and plants but also healthy eating as well. If you have been trying to think of a creative project to do with your children, then why not try this.
Make a Plan – Figure out which herbs you and your nanny children would like to plant. Would you like to plant herbs you can eat? Basil and mint are pretty mild and useful for lots of families. Perhaps you prefer lavender and chamomile. Do rosemary and fennel get you excited? Spend a little time researching different options. You need to find out their sunlight requirements and how much water and what type of soil is best for optimum growth. Will you need small or large containers? Should you start with seeds or bulbs or seedlings?
Once you and your older children have developed a plan and bought your supplies then it is time to have fun. Mix your soil and any vitamins and minerals that are recommended to add in to your soil mix. Put your plants into the right pots and add the right amount of water. I do follow the directions very closely.
Now comes the wait. Step back and watch your little plants grow. This is a great time to teach little children about roots and sunlight and chlorophyll and rain and nutrients and how good healthy vitamins and minerals help us to grow strong bodies.
Harvest your herbs. Make tea, make food, chew the leaves. Now is the reward for all of the work. This is my favorite part of herb gardens.
There are so many benefits to growing herbs and vegetables and flowers for your family, your household and your children. Not to mention, it is just fun to play in the dirt sometimes. So get out there and enjoy the fun.