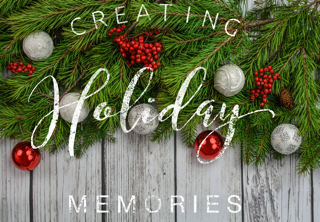 3 Ways to Create Holiday Memories
As exciting as Thanksgiving is, for most of America this weekend bears another significant event. It is Christmas Decorating Weekend.
I don't know about y'all but I am not big on Black Friday shopping. I have tried, I have scored some good deals, but it is not my favorite way to spend the weekend after Thanksgiving. My favorite thing to do on this particular weekend is decorate my house for Christmas. For a lot of our Nanny's, you might be the one in charge of holiday decorations for your Nanny Family. You can still incorporate building traditions with your charges.
The Georgia's Dream Nannies Team Top Favorite Family Traditions
Don and Serra – We recently decided to add a live tree to our décor. We have a great time taking our children, ages 5 and 8, to the lot and then we all pick the perfect tree for us. This year, our children are old enough that we are going to let them put the Christmas decorations on by themselves. We are so excited to see the joy as they look at the tree that they decorated.
Our Family Safety Tip: Make sure that you keep the water level where it needs to be for a live tree. A dry tree laden with twinkling lights, catching on fire is a horrible way to ruin the holidays
Maribeth – We love to make popcorn and hot chocolate and put on the Christmas music and decorate the tree. My girls are old enough (ages 15 and 18), that they can help decorate the house as well. And when it is all completed and our home is transformed into a holiday wonderland, we pile on the couch to watch the first Christmas movie of season.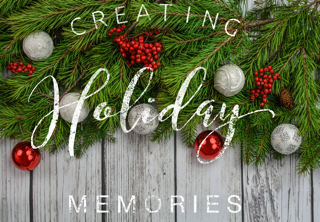 Our Family Safety Tip: Don't worry about adding the glass ornaments or the breakable ornaments if you have little ones. (If you really want to, then maybe have a separate tree that is decorated by adults).
Beka – I make a pot of chili on Decoration Day, dinner becomes chili and roasted marshmallows in the fireplace after all the decorations are out. I also started collecting an ornament each year for each of my children (ages 19, 17 and 10), vacation ornaments, special occasion ornaments, we collected them all. Now, as we hang the ornaments, even my grown teenage sons will talk about the memories associated with each of our ornaments.
Our Family Safety Tip: Make sure that you keep Christmas Trees away from heat sources such as fireplaces, candles or heat vents. (See first safety tip for reasons why).
Whether you have your nanny children string popcorn and cranberries, make paper chains, hand painted wooden ornaments, you can still make Christmas decorating a fun and memory filled process.
Stay tuned, each week leading up to Christmas we will share different ideas, tips and some of our special family moments.
Happy Decorating!