Nanny Tips On Managing Your Time Better
It's no secret that every good nanny requires impeccable time management skills. From the moment your day starts, you begin a race against the clock to get the kids where they need to be and on time. The checklist of items you need to accomplish is continuously growing, and it seems that there are never enough hours in the day.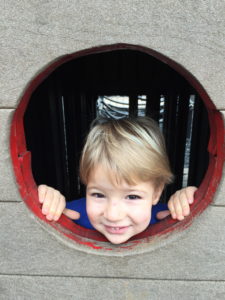 At Georgia's Dream Nannies, we understand how hectic your day can be, so we're continuously looking for ways to make it easier. With a little help, you can be a master of time management! Here are a few tips and tricks that can help every Atlanta-Georgia nanny from Marietta to Alpharetta – managing their time better:
Tip #1 Plan and Schedule Your Week
Keeping a planned and updated calendar is the first and most crucial step in managing your time better. Invest in a day planner and pencil in standing engagements like extracurricular activities and school schedules. Before the beginning of each week, take some time to sit down with your calendar and measure, plan, and schedule your week out in full. This will help you take care of priority items without missing a beat.
Tip #2 Meal Plan
Have you ever wandered aimlessly up and down grocery aisles on the hunt for dinner inspiration? Do you often find yourself staring into cupboards, at a loss of what to make? Meal times can be extremely hectic and time-consuming if you're not properly prepared. Don't scramble to put something on the table, take time to meal plan instead!
The night before your week starts, sit down with your calendar and mark which meals you're responsible for preparing for each day of the week. Next, pencil in what you'll be serving and create a grocery list based on the ingredients needed. This will take the guesswork out of shopping and lifts the stress of having to come up with meals 20 minutes before the kids are to eat. If you're only responsible for serving the meals, rather than planning and shopping, see if you can sit down with the parents and come up with a meal plan together.
Tip #3 Implement a Routine
Routine is an invaluable tool in managing your time better. Brainstorm which small, daily tasks in the family's day to day you can streamline. These will likely be small changes such as eating breakfast each morning at a certain time or allotting a specific hour each night for homework and reading. If you can implement a routine for key responsibilities, you can ensure that the important things are being taken care of each day.
Tip #4 Teach Independence
While you are responsible for the children, teaching them some independence can be beneficial for both saving time and for their development. We're not suggesting that you have the 5 year old cook himself dinner! Rather, are there small, age-appropriate tasks that the kids can do themselves? Small things such as having the child put their clothes in the laundry basket, or asking them to pack their backpacks can amount to significant time you've won back.
Whether you're an Atlanta nanny, or one a thousand miles away, managing your time better is crucial to success. With just a few simple changes, you can learn how to master the hours in your day.