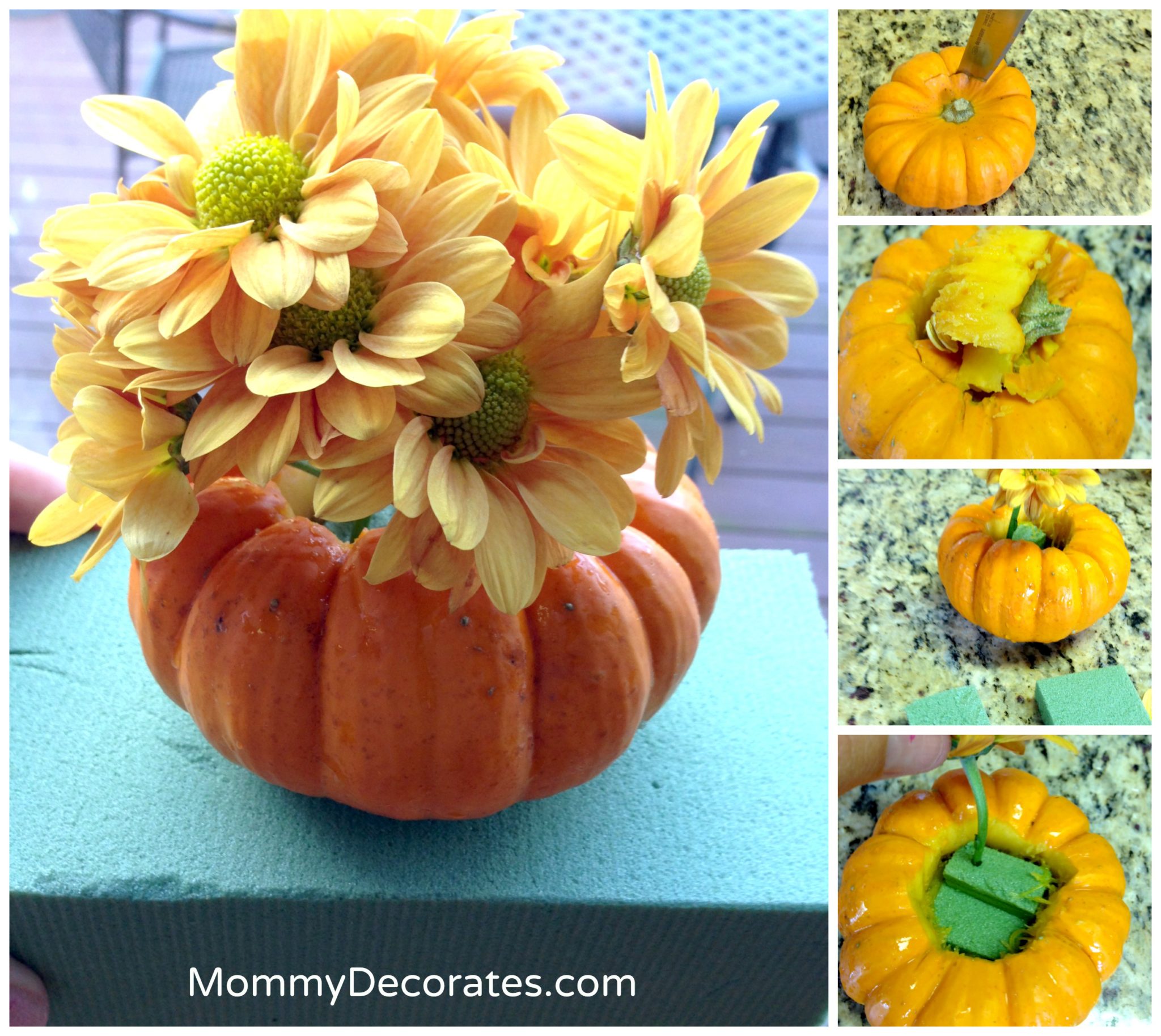 Georgia's Dream Nannies: Easy Fall Party Ideas Just For Mommy's
I was looking for a really cute and easy DIY Fall-inspired centerpiece and party favor for my party last week.  I came across real pumpkin arrangements, so I decided to give it a try.
How To
Cut open the mini pumpkin using a very sharp knife and take out the seeds and pulp.
Next cut a small piece of green styrophoam used for flowers and place inside the pumpkin.
Fill the mini pumpkin with a little bit of water and then just add some seasonal flowers. My flowers have lasted a week now and still look great. I just add water to the pumpkin every couple of days.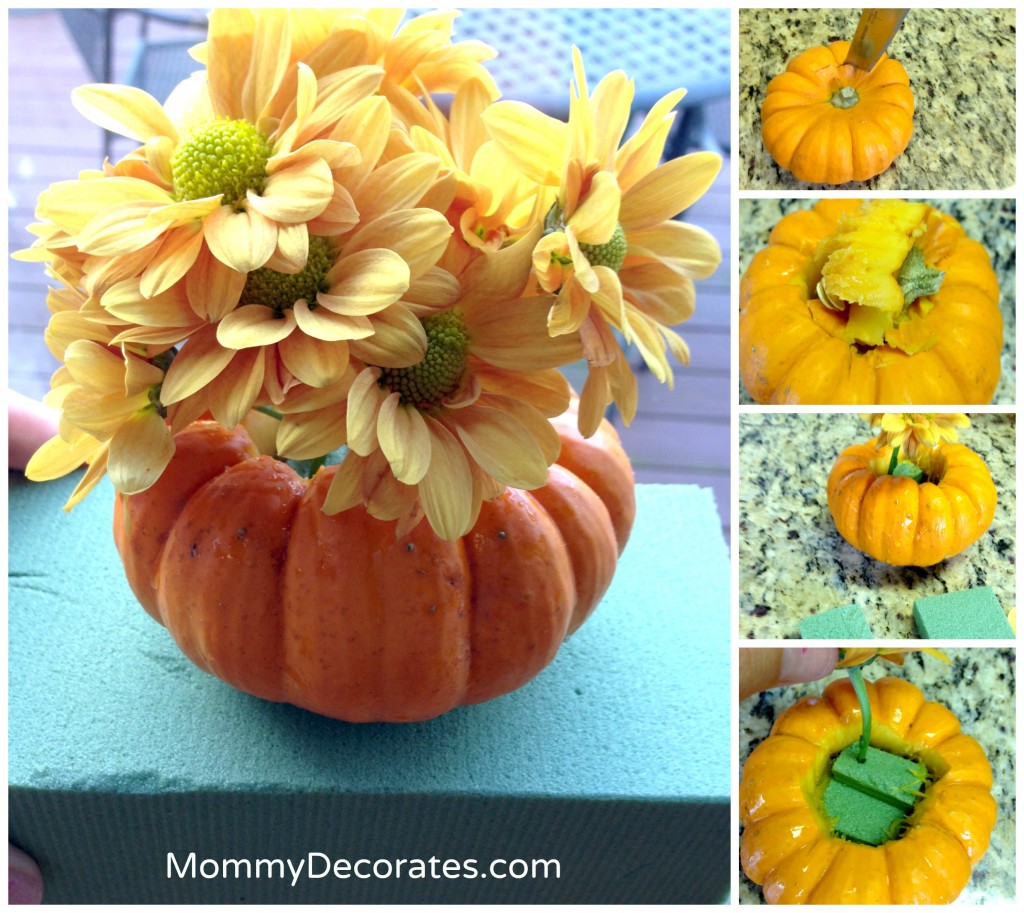 Have you ever made a mini pumpkin flower arrangement?