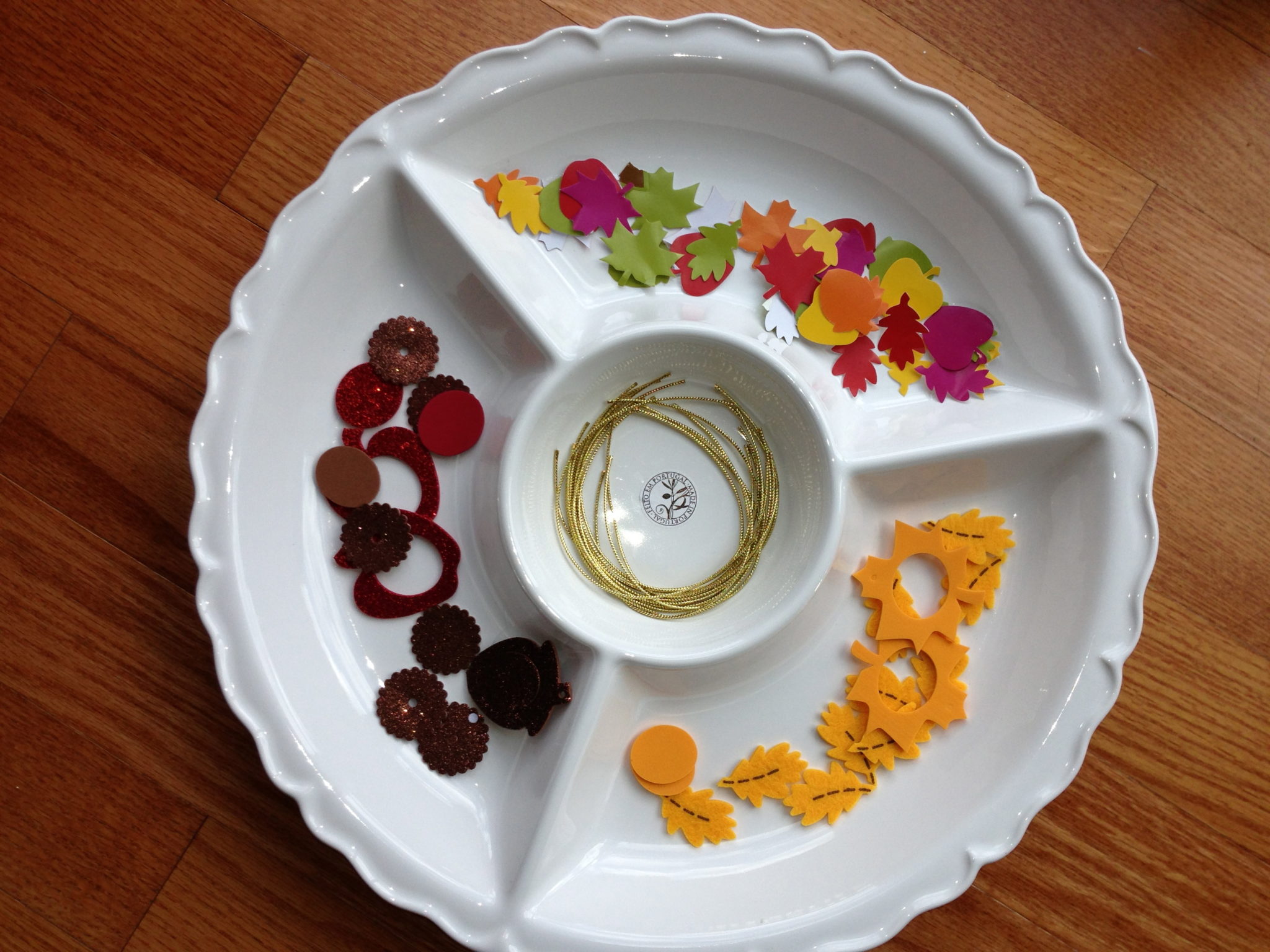 Fall Inspired Crafts For Nannies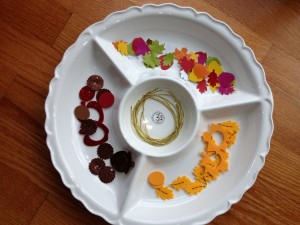 I bought this simple Fall craft kit at my local Target and put it together with my daughter.  I love working with super-quick and easy Fall craft-kits where everything is included. I just placed all of the tiny parts on an appatizer tray, so it would be easy for her to pickup the pieces to assemble our little tree.
I also love the fact that you can't mess up this little Fall craft because everything is pre-made. All we had to do was just punch-out the felt cut-outs and stickers. We  attached the cut-outs right onto the tree either by the string provided or by a sticker. Next, I asked my daughter what she was thankful for this year and I wrote it with a marker on the stickers and she attached it to the tree. 
Do you have a favorite Fall craft kit?