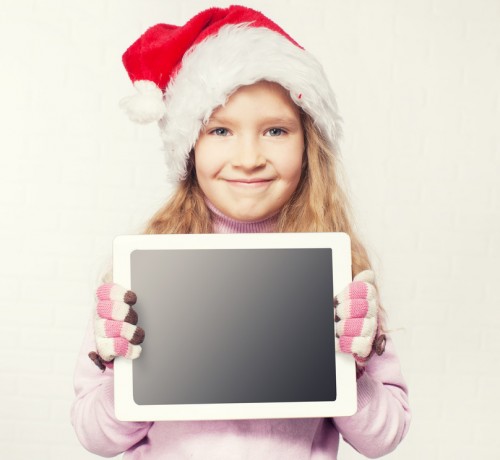 Dream Nannies' Favorite Holiday Events in Charlotte, NC
Are you looking for family, friendly holiday events in Charlotte? Here are a few options that we love. Dream Nannies always encourages families to spend time and make memories together! You may even want to invite your nanny, too!
WBT Holiday on Ice
I list this one first because ice skating is one of my fondest childhood memories (from where I grew up in Savannah, GA). Charlotte has a fantastic outdoor skating rink uptown in the NASCAR Hall of Fame Ceremonial Plaza. It is open Wednesday-Friday from 5PM-10PM, Saturday 10AM-10PM, and Sunday 10AM-7PM. The hours change when school is out for Wednesday-Friday to 10AM-5PM. Tickets are $10 and $13 depending on whether or not you have your own skates. You can purchase tickets online or on-site (cash only on-site). This would also a great activity for your children and nanny to do together during the holiday break.
Speedway Christmas
Charlotte Motor Speedway has a drive-through light show. There are 800 displays and a Christmas village located in the infield. There are also movie nights on Friday and Saturday night. Tickets range from $15-$175 based on the car and time of the week. The show runs from now until December 30 and is closed on Christmas day.
Holidays at the Garden
Daniel Stowe Botanical Garden in Belmont also offers a light show. This display brings contemporary art and nature together, beautifully. It is going on now until December 31. Tickets are $12 for adults and $6 for children. Members are admitted at half price. It is open from noon until 9PM. Have cookies and cocoa with Santa on December 6 and December 13 at 3PM! He will be there daily for pictures from December 11-23.
Christmas at the Library
The Billy Graham Library offers multiple events from December 1-23. The library is open from 9:30-9PM and is closed on Sundays. Admission and parking is free! There is a petting zoo from noon-2PM. Events beginning at 5PM daily include a live nativity, caroling, the Christmas story, and more. There is so much to do, you may need to visit more than once!
The Nutcraker
Charlotte Ballet presents Nutcracker at Belk Theatre. The Nutcracker is holiday classic and one of my fondest childhood memories! Make some memories with your children by seeing this live. Who knows, you may have a future ballerina in your family! This event is December 12-23 and tickets start at $25.
60th Annual Singing Christmas Tree
Carolina Voices' MainStage Choir will be perform once again for this Charlotte tradition. The show is only offered Saturday December 13, at 7:30 and Sunday, December 14, at 3PM in Ovens Auditorium. Be sure to order your tickets now! The performance will include music, dance, puppetry, and comedy. Mike Collins will join the cast this year as emcee. Tickets are $21-$25 for adults and half price from children.
Dream Nannies wishes you the best this holiday season! We hope you are able to make memories to last a lifetime with your precious children!
© All information on this website is Copyrighted 2014 by Georgia's Dream Nannies, Inc.
  Make sure that you follow along with Georgia's Dream Nannies on 
Facebook
, 
Twitter 
and 
Pinterest
 to get more GREAT ideas from us!  
As featured by… | Atlanta Journal Constitution |Best Atlanta Childcare KUDZU 2013 \  CWK Television Network  | Points North Magazine |  Towne Laker Magazine  | Gwinnett Business Journal Newspaper | Cherokee Ledger-News |  Cherokee Tribune |   Atlanta – December 12, 2013 – Georgia's Dream Nannies, Inc. was named a Best of 2013 winner for Atlanta Child Care on Kudzu.com a leading source for local business information and consumer reviews.  Over 5 million local businesses competed across a wide range of categories including home, auto, health and professional services. Winners were determined based on thousands of votes from consumers in the Atlanta Kudzu community. Georgia's Dream Nannies, Inc. received the top honor!
Dream Nannies' Favorite Holiday Events in Charlotte, NC