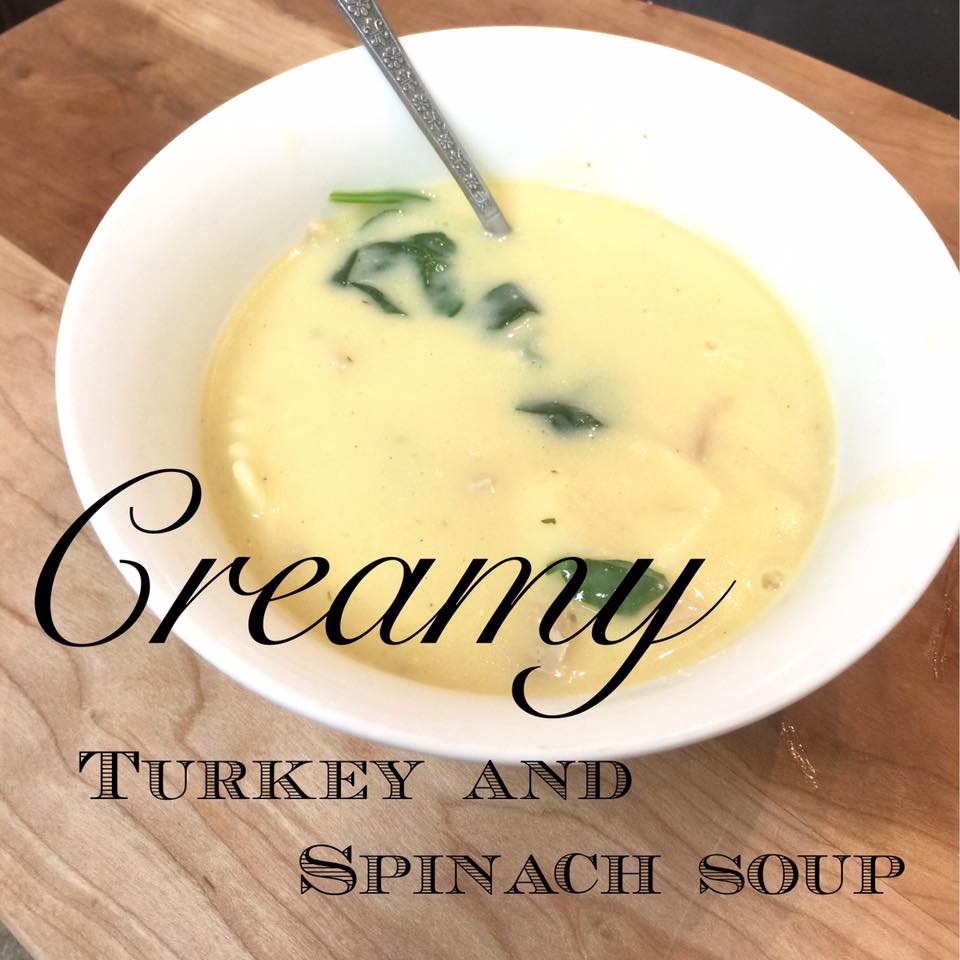 ---
---
Creamy Turkey and Spinach Soup
Recipe:
1 large pack of frozen cheese tortellini
1 (14oz) can chicken broth
2 (10 3/4oz) cans of cream of chicken
1/2 bag of fresh spinach
2 cups chopped, cooked turkey (or rotisserie chicken)
2 cups milk
1/2 t. Italian seasoning
1/4 t. pepper
Directions:
Cook tortellini according to package, using 1 can of broth instead of water.  Add all remaining ingredients and stir well.  Bring to a boil, cover and reduce heat to low, cook 5 minutes. Serve and enjoy.
Save