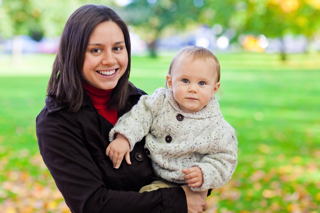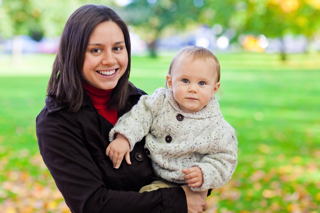 3 Tips to Get Treated Fairly as a Nanny
A few weeks ago everyone was telling you "Congratulations!!!" You had taken a job that you thought was going to be 45-50 hours a week. It was going to allow you to have a couple evenings off – not to mention indulge in some much needed alone time!
Unfortunately, you found yourself in for a big surprise. The job turned out very differently than you expected (Read about the 5 questions you should ask before accepting a nanny job here). Your hours are erratic as the family needed a way more flexible schedule than you anticipated. Your duties were actually 50% nannying and 50% housekeeping – not exactly the combination you hoped. You're discouraged and frustrated. What should you do now? How can you avoid this situation in the future? Check out our 3 tips to get treated fairly as a nanny below and comment on our Facebook page with your thoughts about the article. Let's get the conversation started!

1. Establish a written contract.
I was talking with a nanny group and the subject of a nanny contract came up. Someone posed the question of whether it is an essential item or whether it is not really beneficial in the long run. The answers were unanimous – YES! Responses ranged from "I insist on having one" to "it protects both us and the family."
In a household placement and or nanny contract you will want to learn –
Responsibilities & Expectations
Hourly Salary and Benefits (if applicable)
Holidays/Sick Days/PTO
How Reviews Will Be Done
At Georgia's Dream Nannies, part of our process is helping both the nanny and the family by providing a contract that we have created after 13 years of experience. We do everything we can to help avoid surprises when the nanny walks in on her first day! You should also check out our blog post on how to avoid being used as a nanny.

2. Ask for a review regularly.
In any job, it is important to do everything you can to facilitate communication. If a family does not initiate a review, we recommend asking for one after the first week, after the first month and then once or twice a quarter.
Before the review, come prepared by thinking through the following questions:
What is one thing I can thank my family for?
What successes in my job have I had that I can share?
What questions or concerns do I have moving forward?
3. Keep a written time log and a record of all receipts.
We may sound like a broken record, but the two biggest issues that come up over and over again is time and money. Both nannies and families will save themselves a lot of headache (and often heartache!) by keeping a time log of a nanny's start time and when she leaves. It gives everyone an objective record to review if there is frustration down the road.
In addition to a time log, it is important to have an established place to store all receipts if you have been given a credit card. If there are any questions down the road, it will make finding that specific receipt quick and easy.
Conclusion
When wanting to be treated fairly as a nanny, one of the most important goals should be healthy communication. It's crucial to a healthy, happy working relationship. In the words of Dan Oswald "Communication must be HOT. That's Honest, Open and Two-Way." Which tip can you implement to build a better relationship with your family today?
Related Articles