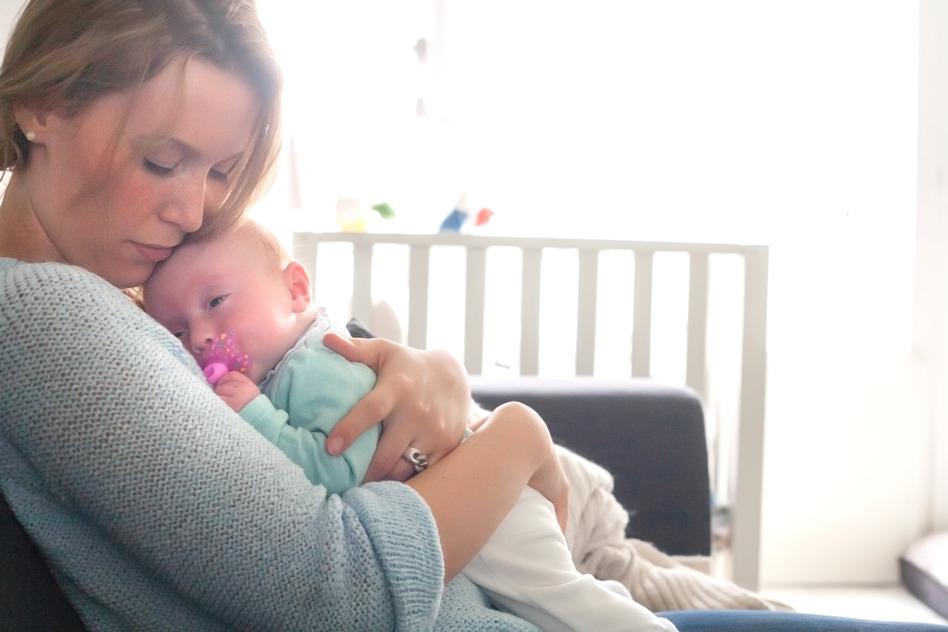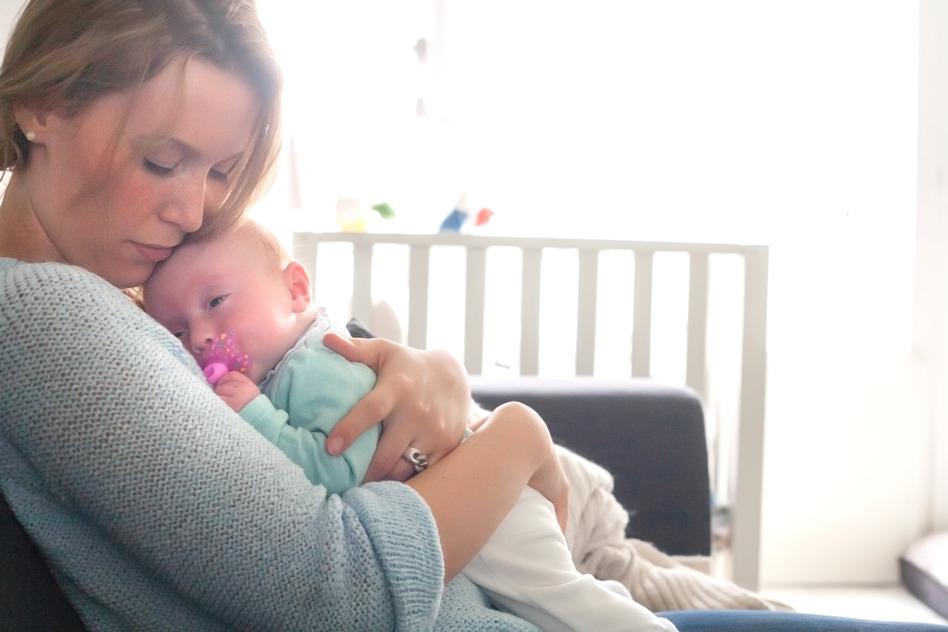 3 Permissions for the Exhausted Mom
Exhaustion. You know you've reached it when the alarm clock blares and your first thought is "Now what time will I get to crawl back into bed tonight?" The day's "to-do" list begins to flood your mind. The battle to get everyone ready for school is about to begin, school carpool awaits, the baby is already crying and sports practices are coming later. Just within the next couple hours you know you need to wake the kids (make sure everyone puts both feet on the floor instead of rolling back over!), get lunch boxes packed, and ensure no homework is left on the table as you rush out the door.
Let's face it – the life of a mom is tiring! There are many plates to juggle – and some of them are outside of your control. Thankfully there are a few things we can control and today we are going to give you three permissions you can give yourself to add a little calm to the chaos!
#1: Permission to Have Mommy – Just Me Time
Mommy and Me classes are everywhere! Whether it's gymnastics, music, yoga, swimming or dance – there are many exciting activities you can do with your child! The truth, however, is that you will always need some time to yourself. We all know times where we've gone without alone time and have found ourselves on edge and ready to pull our hair out!
Alone time is something you have to fight for. Like exercise, it's better to have consistent time in small doses than a large chunk every now and then. Finding quiet time may mean planning a 15 – 30 minute slice of your day when the baby is napping where you give yourself permission to not do errands. During that time, you get to do something that is refreshing for you – whether it is reading a chapter of your favorite book, laughing out loud to an Ellen video clip or sipping coffee on the front porch. For more extended time, look into a mother's morning out or hiring a babysitter/nanny for a date night!
#2: Permission to Do Less
The increasing busyness in the schedules of kids is astounding! Between everyday tasks, afterschool programs and sports practices – it can feel like we spend half the day in the car running everyone to their various activities.
Sometimes when this happens it's time to speak the dreaded word – "no." Often we can fear saying "no" because we might disappoint others or maybe we'll miss out on giving our kids the advantage they need in life later on. When all these fears rush in, it's good to take a deep breath and remember that love is never wasted. Accomplishments and activities are great, but at the end of the day – you are often the greatest influence in the life of your child. Employers down the road are searching for well-rounded, hard-working adults who know how to work well with others. This is something that is largely learned in the home – and not something that has to be learned in a third sport.
#3: Permission to Be Yourself
Sometimes the heaviest burdens we carry are the expectations we have of ourselves. The "I should…" thoughts and image of the perfect mom in our minds condemn us. Social media has intensified this pressure. The highlight reels shout that our meals are supposed to look scrumptious, our kids always smiling and our homes are sparkly clean. Yet that is so far from reality.
Yet this fight for perfection is a losing battle. Often our picture of "who we should be" is not remotely realistic. Brene Brown hit it on the head in her book The Gifts of Imperfection when she said "Perfectionism is a self destructive and addictive belief system that fuels this primary thought: If I look perfect, and do everything perfectly, I can avoid or minimize the painful feelings of shame, judgment, and blame." As moms though, we have to give ourselves permission to make mistakes. Further, we have to give ourselves permission to parent differently than the friend standing beside us without exalting one way as right and condemning the other as wrong.
So if today you find yourself exhausted and needing a break – know you are not alone. Give yourself permission to sneak away for some alone time to rest and recharge. Cut back on unnecessary activities and allow yourself to say no to things that are not right for you right now. Then allow yourself to be 100% you!
Thoughts to Remember
Our role of "mother" is a high calling and it's not optional. We cannot have someone else completely raise, discipline and teach our children for us; However, we can have someone help us.  You are not a failure when you realize that you cannot do everything on your own without some help. You are a wise mother when you realize that you need help with your home or children and and Georgia's Dream Nannies can help you hire a  full-time help or part-time nanny or housekeeper.
I have personally come to realize that we can hire someone to help us in our homes without feeling guilty as long as we still take on the full responsibility of running our homes and not neglecting them or chancing it to someone else's care. In other words, you can feel guilit-free when you hire a full-time or part-time nanny or housekeeper to help manage your children and maintain your home because you are not "handing off" your family to someone else completely. You are hiring someone to help you with all of the responsibilities to work with you like a partner. There are things you can do, starting today, that will help bring joy, peace, happiness, and sanity back into your life. You can call us today and let us help you find someone who will be part of your families team. 
Hiring a nanny or housekeeper is not a role swap, but hiring household help is just that….You are hiring help, so you can get other things done faster, easier and with less stress. You can actually begin to enjoy life a little more because you have someone who is on your side.  You can focus on your best "yes" and have someone else help you with all of the other stuff that needs to be done each day.
We love you and are on your team!  Let's talk: 1-844-NANNY22
Nationwide Services
Georgia's Dream Nannies offers premium services nationwide. We have spent the last 13+ years developing and refining our systems to better meet the needs of our clients and household staff. We have the best in-house office staff who will personally work and guide you through the steps of finding the best household staff for your home whether you live in Georgia, New York or Colorado. We have built our business based on striving for excellence and being consistent in everything we do and deliver to our clients. For example, if you are a stay-at-home mom or CEO of a large company, then you will receive the same service and experience using our proven systems. Let's talk: 1-844-NANNY22