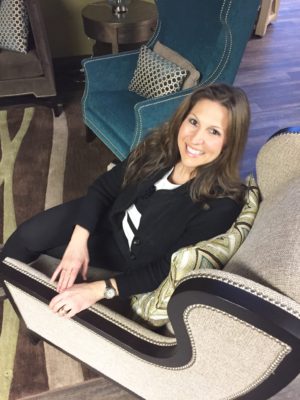 Need Help finding a nanny? Use a nanny job website or nanny agency
Do you need help finding a nanny in a short amount of time (like…yesterday)?
Are you a seasoned mom who is just overwhelmed with all of her responsibilities and commitments inside of the home, school, sports, church and or volunteering?
Are you a working mom or dad who desperately needs an extra pair of hands to help with childcare  and home duties (washing dishes, scheduling vet appointments, vacuuming, etc.)?
Are you scouring  Google looking for the best childcare options, but feel overwhelmed and stressed out and wondering if you should use a nanny job website or nanny agency? Many parents wind up asking themselves which one would be the most cost-effective, quickest, safest, most trustworthy, dependable, understanding of my personal needs and just knows what to do when it comes to matching and interviewing great candidates just for my family.
Personable in a not-so personable age
Georgia's Dream Nannies is a full-service domestic staffing agency. What does that mean to you? It means that we are a one-stop service just for household employees and parents who employ them. We can help you from the beginning stages of finding out exactly from you what you will need to help make your home run more smoothly to helping you find the right nanny, housekeeper, household manager, personal assistant, chef and a lot of other domestic staff for you home. We want you to know that we are here to help alleviate any of the stress that comes along with finding the right nanny and once that is checked off your to-do-list, then we can help you find other domestic staff for your home as needed. W have helped a lot of families hire multiple domestic staff for their homes.
If you are a working-at-home parent who needs a little extra help around the house with paperwork, computer data entry or anything else that pertains to an at-home office, then a personal assistant may be a great addition to your household staff.
Sure if may seem easier & cheaper
Sure hiring a nanny through an online nanny website may seem cheaper, easier and overall quicker, but the drawbacks come when you have to do all of the work yourself.
What happens when no one applies for your job or everyone who does apply is not qualified?
Valuable family time is wasted
No-show interviews
Missed calls
Missed meetings, play-time with the kids due to scheduling and re-scheduling interviews with potential candidates
What happens when your placement doesn't work out that you've spent months working on?
What happens if an issue arises? Who do you call for advice?
The list goes on.,…. Yes, sometimes it does work out for families and they end up having a great relationship. If it didn't work, then they would probably be gone by now, so it is working, but at what cost? Family-time…Gone! Your time…Gone!
What does all of this mean for you? TIME. TIME. TIME.
Do you have the time to check everything off your list and move forward and make the best decisions or do you need a little help and guidance from a company who can help move the process along for you?  You get to choose the best option for your family.
We've been helping busy moms and dads find more time for their families, relieve stress all while helping them find the best household help since 2003.  Give us a call and let's chat about your needs.