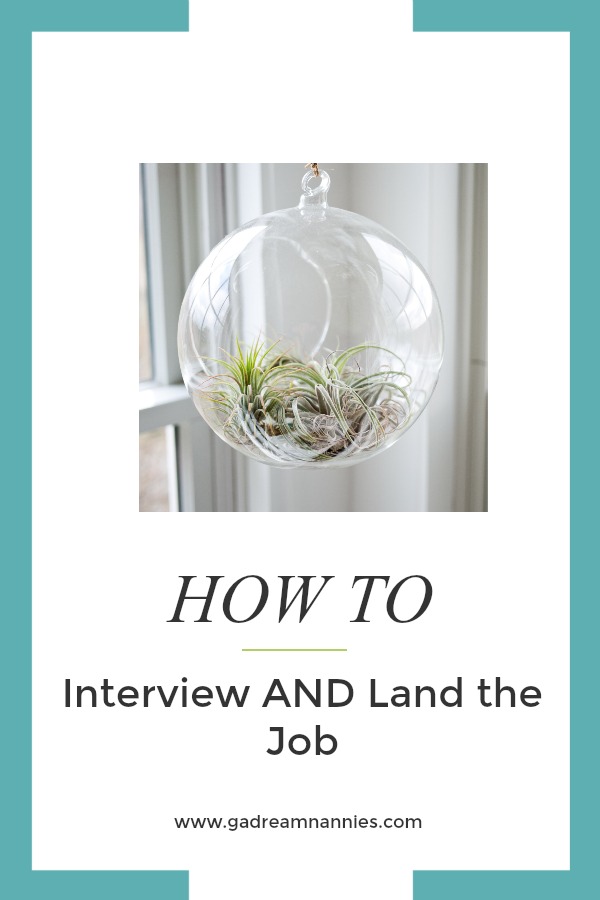 How to Interview and Land a Nanny Job
 AKA: What exactly is the family looking for?
Do you find yourself going on multiple interviews? You feel like you have a good connection with the family, you are fully capable of handling the job as it is described to you, the kids are adorable – and yet, you can't seem to close the deal?
You might be doing so many things right, and yet it is the couple of things you might not be doing that can make or break that job offer coming in. Let's look at a few areas and you can do a self assessment.
Mary Poppins – Let's just face reality – each family is looking for Mary Poppins. She could come in and handle children, parents, tidying up – she can even get the birds to sing whistle along with her. Always cheerful, able to come up with fabulous adventures, and could make learning fun. Are you able to communicate your energy level and sense of adventure?
A warm, caring nurturer that they can trust will provide that sense of safety, love and continuity when they are not around. Are you allowing each family to get to know your caring side?Do you indicate that you are professional but emotionless? Are you sloppy with your emotional side and lack balance between caring and nurture and being able to get down to business?
Families are looking for the nanny they feel comfortable around in their home, can become a part of their family and yet keeps from oversharing, taking advantage of the relationship or generally making it weird. In the interview do you have a tendency to dominate the conversation? Do you ask weird personal questions? Are you able to quickly assess a family's communication style and mirror back?
Are you a nanny that is smart, ambitious, talented, educated, organized and in charge? Fantastic. That is perfect. But wait – do you overshare about your goals, dreams and plans for your future? You might be scaring your family away. They want a balance between knowing you have goals and dreams, but they don't want to feel like a stepping stone on your way to accomplishing all of those goals and dreams. Do you overshare about your future plans?
Interviewing for a nanny position can be a balancing act. Families want you to be professional and yet approachable. Firm yet soft and gentle. An effective communicator that knows when to stop talking. Energetic and yet not frenetic or restless. Calm but not lazy. Interviewing for household staffing positions is quite different than interviewing in the corporate world. If you think you could possibly work on your interview skills, then ask a friend to mock interview. Invite their feedback. It might make the difference in your very next interview.
Good luck. We are cheering for you!
Georgia's Dream Nannies offers premium services to families living in cities like Kennesaw, Atlanta, Acworth, Alpharetta, Avondale Estates, Canton, Johns Creek, Lawrenceville, Lilburn, Cartersville, Dacula, Dallas, Holly Springs, Milton, Peachtree City, Roswell, Smyrna, Sandy Springs, Sugar Hill, Suwanee, Woodstock or any of the other Metro Atlanta cities.