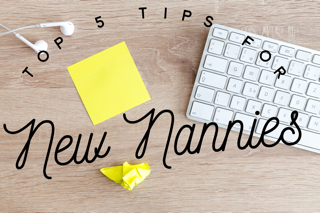 Top 5 Tips for New Nannies
Would you like to learn more about our top 5 tips for new nannies? Whether you are fresh out of college and anxiously anticipating your first nanny job or if you have been approached by a family to nanny their children – here are the top 5 tips FAMILIES would like for you to know moving forward.
As a freebie new nanny tip, I will throw this in from a recruiter's perspective. This nanny industry is one of constant change. While there are some fortunate nannies that are with a family for 5-15 years, that is the exception rather than the rule. It is vital that you understand you are building your reputation. As you build a solid reputation you will then open up avenues for future growth and development. Keep the end game in mind at all times.
These tips barely scratch the surface in helping you begin to build your career but they are essential to your growth and development. There are so many people relying on you. You are part of a team.